WA Youth Theatre Company present 'The Cockatoos'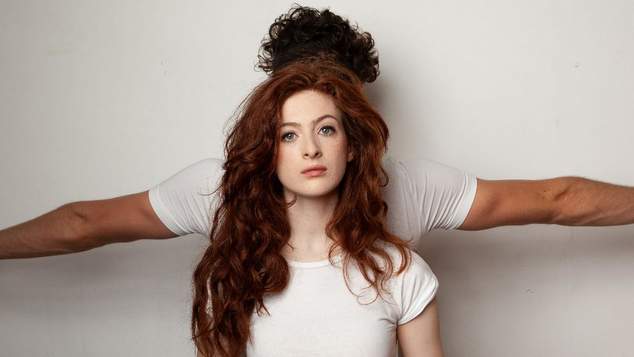 Patrick White's timeless Australian story The Cockatoos will be brought to life by twelve of Western Australia's most skilled emerging actors in WA Youth Theatre Company's exciting new production opening on 20 November at the State Theatre Centre of WA.
Adapted for stage and directed by theatre-maker Andrew Hale, the young actors tackle a quintessentially Australian tale of suburban secrets broken open to the light, as relevant today as when first published in 1974.
After a sell-out and multi-award-winning season of their 2019 Fringe World production REST, WAYTCo and Act-Belong-Commit present a profoundly moving and dark ensemble piece that explores a seemingly familiar 1970's Australian suburb in The Cockatoos.
When a wild mob of cockatoos descend, they affect everyone in the neighbourhood, coming to represent both renewal and destruction. Estranged lovers, Olive and Mick dance tentatively towards reconciliation, as eight-year-old Tim spends a night alone in the park. These two stories rise in a spiralling saraband of exclusion and belonging.
WA Youth Theatre Company is privileged to have Hale directing his award-winning adaptation of The Cockatoos once again after its hugely successful season at The Blue Room Theatre in 2015, where it won the venue's award for Best Performance, with its members.
OUTinPerth gave the 2015 production a 5-star review and described it as "a first rate theatrical production." praising its multi-layered and vivid storytelling.
The chance to work with Hale is a career defining moment for the emerging performers of the company. WA Youth Theatre Company's annual scripted production allows the Company's top emerging artists to work with professional artists in a professional theatre on a major production.
It has become an unmissable theatrical experience for audiences, and an unparalleled opportunity for artistic challenge and growth for Western Australia's rising theatre talent.
Andrew Hale said he was looking forward to working with these young performers.
"The Cockatoos explores how on the bridge from childhood to adulthood there is often no safety rail, and some are lost to the depths," he said.
"This production is perfectly poised to explore that transition and the paradox of our deep desire to belong while we also long for wildness and freedom.
"Having done workshops for WAYTCo and then through the exacting audition process for The Cockatoos it is clear that I will be working with a fantastically talented ensemble that will bring a new richness and vitality to Patrick White's beautiful story of living and growing up in suburban Australia."
The Cockatoos opens at State Theatre Centre of WA's Studio Underground from 20 November, running until 29 November.
Source: Media Release
---