WAAPA bids farewell to graduating dancers with 'Verge'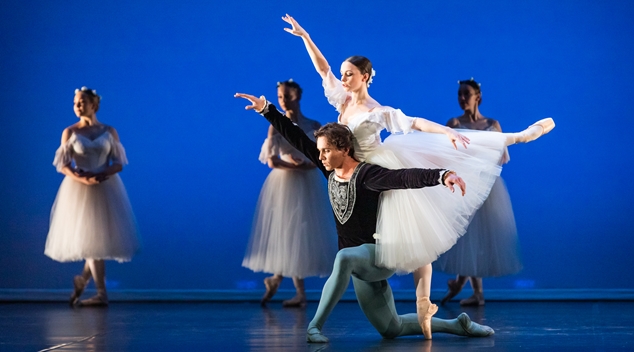 On the verge of their professional careers, WAAPA's graduating dancers celebrate their final season as students in a dazzling display of display of technical skill, versatility and passionate performance.
Verge, which runs from 16 to 23 November in WAAPA's Geoff Gibbs Theatre, features three contemporary dance pieces and a montage of classical ballet scenes from Coppélia, choreographed by international, interstate and local choreographers.
Audiences will enjoy an original contemporary work by Helder Seabra, a Belgium-based choreographer and former dancer with Wim Vandekeybus and Sidi Larbi Cherkaoui, while Helpmann-award winning dancer, choreographer and film maker Cass Mortimer Eipper, formerly of Sydney Dance Company and West Australian Ballet, premieres his new piece Black Gold.

Australian dancer and performer Delia Silvan, whose distinguished performance career includes being a founding member of Leigh Warren & Dancers (LWD), is remounting Shimmer, which won Leigh Warren an Australian Dance Award for Outstanding Achievement in Choreography.
These three visiting guest choreographers are joined by WAAPA's Coordinator of Classical Ballet, Kim McCarthy, who is remounting scenes from the beloved Romantic ballet, Coppélia.
"The students will be performing the scenes when the villagers are celebrating the Harvest Festival, and the pageant day when Swanhilda and Franz are married – so lots of joyous dancing!" says McCarthy.
With its entertaining mix of contemporary and classical dance, performed by the skilled and energetic young WAAPA dancers, Verge is sure to delight all lovers of dance.
Verge will be held at ECU's Geoff Gibbs Theatre from 16th – 23rd November. Tickets and more information available from waapa.ecu.edu.au or call the box office on (08) 9370 6895.
Source:- Media release, image:- Stephen Heath
---