Watch Murdoch University's Symposium on Human Rights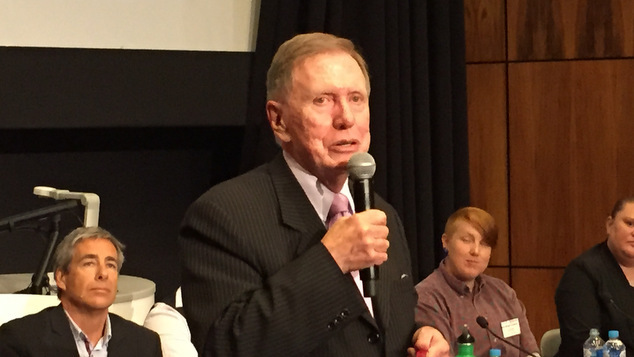 On 16 May 2016, Murdoch University welcomed over 200 guests to a symposium focusing on 'Promoting Human Rights in Educational Communities for People of Diverse Genders and Sexualities'.
Former High Court Justice Michael Kirby was the keynote speaker at the event, which was followed by a panel discussion hosted by journalist Victoria Laurie from The Australian.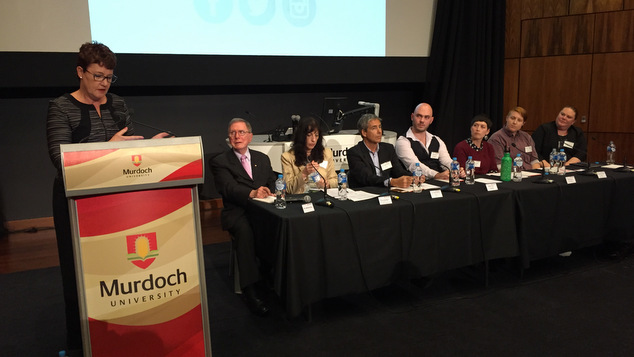 Created by Murdoch in conjunction with the Young and Well Cooperative Research Centre (CRC), the symposium showcased research and practices focused on Lesbian Gay Bisexual Transgender Queer or Questioning and Intersex (LGBTQI) human rights in WA, holistic approaches towards advocating for LGBTQI-friendly schools and universities, and supporting policy and curriculum development in human rights through cross-institutional partnerships.
A short video of the symposium is now available online, but you can also download a recording of the whole two hours of the discussion from the University.
Watch the highlights below.
Tags: Bisexual, bullying, education, gay, Gender, human rights, Lesbian, LGBT, LGBTI, LGBTIQ, Michael Kirby, Murdoch University, safe schools coalition, tran, transgender