Wendy Matthews – A Welcome Return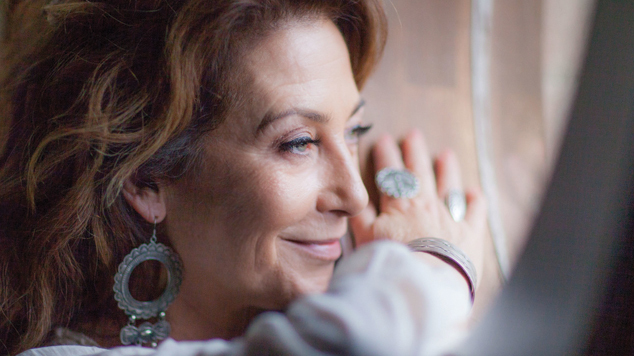 Singer Wendy Matthews is back with a new album 'The Welcome Fire'. It's a collection of adult contemporary songs that are filled with influences including gospel, country and rock. It's possibly the best work of the acclaimed singer's career.
Matthew's life story is compelling. The singer grew up in Canada but left home at 16 to travel the world busking. In the late 1970's she was in Los Angeles gaining work as a backup singer. There she met lots of Australian musicians, including Glenn Shorrock, the lead singer of The Little River Band, who in 1983 persuaded her to come to Australia on a tour. Matthews decided to stay and quickly became an in demand singer working with bands like The Models and The Rockmellons.
Matthews joined the band Absent Friends, a band made up of musicians from many other bands, including members of The Models and INXS. She sang lead vocals on their cover of the Eddie Floyd song 'I Don't Wanna Be With Nobody But You'. The song is one of many featuring Matthews that became a staple of Australian radio airplay.
Through the 1990's Matthews released a series of bestselling albums, scoring hits with 'The Day You Went Away', 'Let's Kiss Like Angels Do', 'A Woman's Gotta Have It' and many other tunes. As the new millennium dawned Matthews made a major life change, giving up city living for a 10 hectare property on the NSW north coast. Stories of her building a traditional tee-pee and a mud brick house have become part of her narrative.
As we chat on the phone I note that she makes country living seem very appealing, and ask if she misses the city. Matthews breaks out in a loud laugh, and in her still clearly Canadian accent says,
"God yes, no I absolutely adore my trips in to town and I stay with friends in Double Bay in this just incredible house, which I real enjoy, it's just a complete dichotomy that one.
"The reality is that it's damn hard. I had all these incredible romantic notions, but good Lord, its pretty sort of 'life in the raw' to be honest."
On her new album Matthews has written songs with a range of top songwriters including Megan Washington and her producer John Castle, Brisbane based singer songwriter Mark Sholtez, Gina Jeffrey's producer and husband Rod McCormack and US singer songwriter Kim Richey and Josh Pyke.  Matthews puts the credit for these interesting combinations squarely at the feet of her publisher.
"I have the luxury this time of having met a couple of people, and having a wonderfully proactive publisher which is pretty rare in this country," said Matthews, "Maree Hamblion would just ring up and say, 'Look, I'm thinking maybe you and so and so would get along well. I'll set up a day.' So I would get on a plane or in a car in my own time and meet up with this or that person. She was hugely instrumental in that."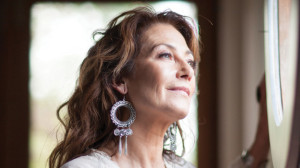 The album marks the first time Matthews has been involved in writing every song on her record. She acknowledges her growing confidence as a songwriter and independent artist.
"The last album I put out was on my own little label and that was more just an exercise in trying to feel great about,  owning every aspect of what I do, and learning the whole other side of it, which I'm not naturally interested in."
"I just really wanted to get a general overview on the whole thing. Forming my own little label and putting out a record was a huge exercise for me. But it was just a long time coming. I've got journals and journals of little bits and pieces, poems and rhythms and melodies. It was a long time coming just putting it all together."
Matthews is quick to agree that she doesn't have a great deal of ambition, preferring to take time to allow things to naturally develop.
"Oh God no, no I'm not ambitious in the traditional sense, not by any stretch. I think I'm just a little to existential for that kind of thing. I find it kind of hilarious. It's just not for me. I've never been as fighter to get to the front, to be the artist. As corny as it sounds, I've just always really enjoyed singing, I don't care whether it's up the back or in the front, all that crap is just an illusion.
"The only thing I have found, which is wonderful, is that the closer you are to the front; somehow you have a little more power to be able to do what you'd like to do."
The finished album is a powerful piece of work. An album that you can easily play many times in a row without wanting to skip through a single track. Each individual song is a solo work of art. Discussing the albums powerful cover image, a burning heart painted on the singer's back, Matthews shares the inspiration for the design,
"I had this dream of these Milagros, which are folk charms from Mexico, and they're very kitsch. You tag them on to crosses mainly just old wooden crosses and their blessings. You can bless you ears, and your dog, and your donkey and your house and your car. But the big mother load of them all, the big boss of the all, is the flaming heart.
"I was racking my brains for the cover thinking well big bonfire, fire hmmm. Then I thought, no hold on, these Milagros, which I've got all over my house, are exactly what I want to say in a very subtle way and it a welcome return to inspiration and whatever fire might mean to anybody. So I thought, 'I'm going to put a huge whopping silver Milagros on my back!'
Wendy Matthews 'The Welcome Fire' is released on 23 August. She'll be playing at Friends Restaurant on 12 September, the Ravenswood Hotel on 13 September and the Charles Hotel on 14 September and the Bridgetown Hotel on 15 September.
Graeme Watson