'While You Weren't Looking' is a celebration of diversity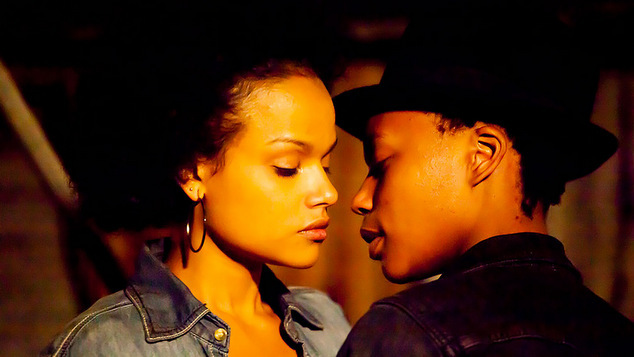 While You Weren't Looking
Directed by Catherine Steward
While Australian is still thinking about making marriage available for all people regardless of sex, South Africa is celebrating its first decade of equality.
Set in Cape Town, we meet mixed race lesbian couple Terri (Perronella Tshuma) and Dez (Camilla Waldman) who have been together for twenty years and their adopted daughter Asanda (Thishiwe Zuqubu) who is about to turn eighteen.
After celebrating with her extended queer family, Asanda parties on at a nightclub and meets Shado (Terence Bridgett), an enigmatic Tommy Boy from Khayalitsha, a township squatting on the edge of Cape Town.
Dedicated to LGBTI people the world over who have been harmed for who they are, this beautifully shot film captures a broad spectrum of queer life in contemporary South Africa.
It celebrates black, white and everything in between; married couples with children and cruisy singles; professionals and skollies (gangs of coloured hooligans); well-off and poor; apartheid survivors and those born free and a huge range of queer lifestyles.
While You Weren't Looking is one of the films showing at The Backlot from 9-15 September as part of the fund raising Perth International Queer Film Festival and there are limited tickets for each film. See www.waaids.com for tickets and session times.
Lezly Herbert