Whoopi Goldberg honoured for her HIV advocacy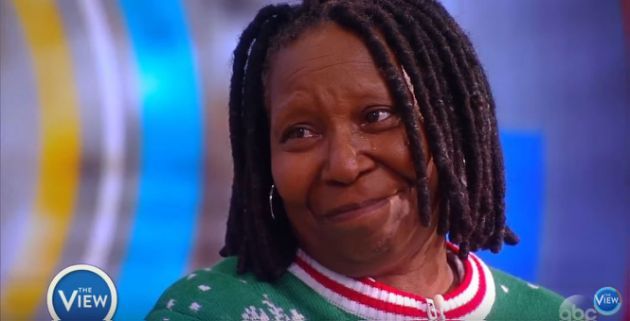 Talk show host Whoopi Goldberg has been honoured for her decades of activism in the fight against HIV/AIDS.
Goldberg was brought to tears when he co-hosts on the talk show The View surprised her with the presentation of the Elizabeth Taylor Legacy Award.
The cast of the show played a video which included messages of support from some of Goldberg's oldest friends including singer Lionel Ritchie, Colin Farrell and  Elton John.
"You and I knew Elizabeth very well," John said in the video. "You stood up with Elizabeth and lent your voice to the fight when no one else would."
Check out a video of the moment below.