Will George Michael's unreleased music ever be heard?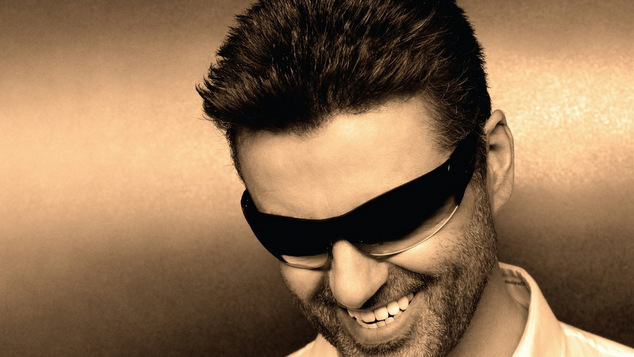 Singer George Michael may have  left behind as much as three albums worth of unreleased material at the time of his sudden death on Christmas Day.
Record companies are apparently scrambling to have leaked tracks removed from internet sites including YouTube in an effort to protect their intellectual property.
It's likely however that the unreleased albums will ever see the light of day given that the singer was adamant that only his very best work should be released.
George's partner Fadi Fawaz included a link to one of the previously leaked tracks when he posted a tribute to Michael online.
The track 'This Kind of Love' is a slow ballad, similar to the songs found on Michael's 1991 album Listen Without Prejudice.
Alongside Michael's unreleased version of the song, there are also rough studio recordings online of the song being sung by Elton John.   
The song was reportedly written with Sir Elton John for an album called Trojan Souls which was planned for release in 1993, but it never eventuated due to Michael's fallout with his record label Sony.
Thw pair often collaborated together, aside from their hit recording of Don't Let The Sun Go Down On Me, George also appeared on Elton John's singles Wrap Her Up and sang back vocals on Nikita. The pair also performed together at the Live Aid concert.
Also among the rumoured unreleased albums is the follow up to Listen Without Prejudice Vol 1. The second volume would have been more dance orientated. Several of the tracks planned for that record including Too Funky ended up on the HIV/AIDS charity album Red Hot + Dance.
It has also been suggested that Michael had recorded another album of material associated with his 2012 single White Light which he performed at the London Olympics.
Michael's final release was Let Her Down Easy, a cover of a song originally by British singer Terrance Trent D'Arby. The track appeared on Michael's Symphonica album which saw him record many of the songs he'd performed throughout his career with a symphony orchestra.
While the singer's fans are eager to hear any unreleased material those close to George Michael say additional releases are unlikely.
Michael's Wham! band-mate Andrew Ridgely commented on Twitter saying that George Michael controlled his output and nobody else has the right to transgress that principle.
There is however a large amount of music released by the singer that is not included on his main albums.
Throughout his career the singer was fond of collaborating with other artists. He teamed up with Jody Watley for the track Learn to Say No which was on her debut album in 1987. He recorded Waltz Away Dreaming with country singer Toby Bourke, and co-wrote Heaven Help Me for Wham! bass player Deon Estus. Michael also sang backing vocals on that track.
George Michael and Deon Estus perform a cover of Len Barry's '1-2-3' at the 'Stand By Me' AIDS benefit in 1987. 
When British artist Lisa Moorish covered the Wham! song I'm Your Man, Michael appeared on the record singing backing vocals. He later released his own version of the track in the same funk style as a b-side.
The singer's releases often included b-side tracks that were not included on his albums including covers of Stevie Wonder songs. He also appeared on several tribute and charity albums singing other people's songs including his version of Elton John's Tonight, and Don McLean's The Grave. 
George also provided vocals on the Boogie Box High's cover of Jive Talkin' – although he couldn't be credited on the release due record company contracts.
George also teamed up with Wham! backing singer Pepsi to cover the Dead or Alive tune You Spin Me Round (like a Record).  The record was put out online under the name Infamy. Only 1000 copies of this rare CD were ever released.
Update: 1-01-2017 An error in this article was corrected. Waltz Away Dreaming was recorded with Toby Burke, previously the article correctly suggested it was Toby Keith.