Driver who killed Professor Paola Ferroni jailed for three years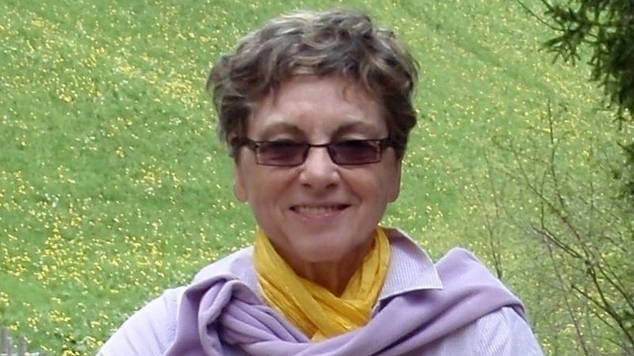 A texting driver who killed retired Curtin University professor Paola Ferroni (pictured) has been jailed for three years.
Joanne Leigh Lawrence, 42, was jailed for three years on Friday after she pleased guilty to hitting cyclist Professor Ferroni with her 4WD near Kings Park in 2014.
Professor Ferroni was riding along Kings Park Road in November 2014 when she was hit from behind by a Toyota Rav 4. Professor Ferroni died as a result of her injuries four days after the accident.
Ms Lawrence's lawyer Gary Massey told the District Court that his client had been looking at roses along the median strip when the accident occurred.
Prosecutor Bradley Hollingsworth however presented evidence that Ms Lawrence had been sending text messages from her mobile phone in the lead up to the accident.
The court heard that Ms Lawrence had been texting on her phone multiple times in the 40 minute period prior to the accident as she traveled from Bullsbrook to Cottesloe for a hair appointment. The last text sent was just 16 seconds prior to the first 000 call being received to report the accident.
Judge Richard Keen said he did not believe that Ms Lawrence's explanation that she was looking a roses was plausible. Justine Keen said her claim was an attempt to reduce her culpability.
Lawrence will be eligible for parole after 18 months and her drivers licence was disqualified for three years.
Up until her retirement in 2008 Associate Professor Ferroni had been the head of Curtin University's Centre for International Health, which she founded in 1999.
Under her leadership the centre grew to be a thriving hub with 300 graduate students,  ground breaking research and extensive consulting services.
The associate professor retired in 2008 and was regarded a leader in her field.
At the time of her passing Associate Professor Ferroni's partner, Associate Professor Rosemary Coates highlighted her achievements in an interview with The West Australian.
The couple, who had been together for 34 years, shared a love of cycling. Associate Professor Coates has highlighted that challenges faced by cyclists and drivers in Perth.
Sources