Words of Advice with (dr)agony aunt Veronica Jean Jones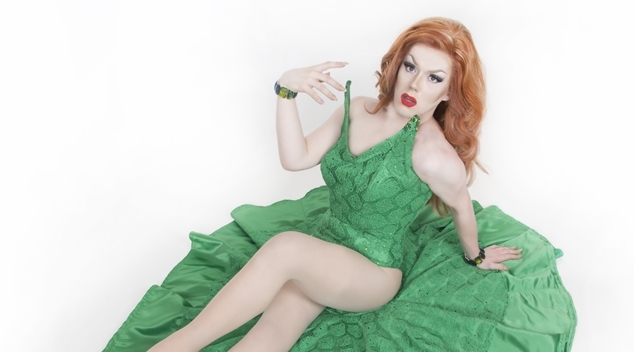 Feeling lost? Confused? Need a little advice? Your sister and local drag superstar Veronica Jean Jones is here to give you a helping (or, perhaps not so helpful) hand.
Q: I'm in an open relationship and recently my boyfriend and I had a threesome… How do I break it to my partner that the other guy was better at sex that him? (Josh, East Fremantle)
My favourite way to break ties with people is by sending them a handwritten letter usually letting them know I've joined the witness protection program in South Africa and my name is Maria now. Also keep in mind – sex isn't everything – his bank account is!
Q: I've been living with my girlfriend in a monogamous relationship for 3 months now and our periods haven't synched up. Is this a bad sign? (Jessica, North Perth)
Three months just isn't enough time… The lesbian sun calendar says three months is only about three days… I'd give it another four and a half years.
I stopped having my period years ago when I got my tubes tied… wish I could relate.
Q: I consider myself to be a dedicated follower of fashion but when it comes to landscaping my swimsuit area I'm at a bit of a loss as to what is on trend… should I have a clean work space? (Dylan, Perth)
I suggest IPL. I'm currently getting nose-to-toes, full-body, eat-breakfast-off-my-ass laser hair removal! A few months of intense light beaming onto your asshole and you'll have the cleanest work space but, knowing the fashion world, a full bush with be back in be 2021.
If you have any questions about love, sex, life & relationships, our VJJ can answer yours… just send them through to [email protected]
Clinton Little
Image:- Claire Alexander