World News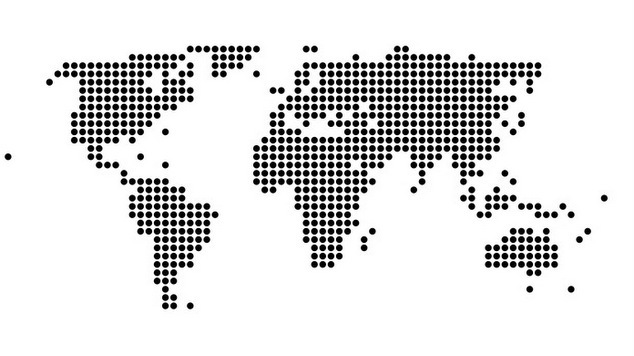 Burma
First Public Gay Wedding Takes Place
Although gay marriage is not strictly legal in Burma, that doesn't stop some couples from making a symbolic commitment. Two Burmese men Tin Ko Ko and Myo Min Htet did so in a public ceremony in an upmarket Yangon hotel which reportedly included many of the traditions and customs performed at heterosexual weddings in Burma. There is a law against same sex relations in Burma, and for many a public declaration of homosexual love is a significant step towards LGBT equality. The couple are reportedly both human rights campaigners and have been living together for ten years. Newlywed Tin Ko Ko had this to say:

"My family accepted me. I am so glad that my parents were understanding… but [Myo Min Htet] had to overcome many difficulties from his family."
Lebanon
Court Rules Homosexuality is Not a Crime
Judge Naji El Dahdah, of Jdeide Court, Beirut made a landmark ruling in a case brought against a trans* woman by the Lebanese state. The woman was accused of being in a "same sex relationship with a man". Judge El Dahdah rejected the case based on the previous ruling which stated that gender identity is not just defined by legal papers, but that the person's perception of their own gender must be taken into account, and also that homosexuality cannot be included under Article 534 (which prohibits sexual relations that "contradict the laws of nature") because it is not unnatural.
In 2009 Lebanese LGBT organisation Helem mounted a legal campaign which successfully fought to have homosexuality excluded from Article 534, and last year the Lebanese Psychiatric Society ruled that homosexuality is not a mental disorder. Judge El Dahdah ruled that Article 534 did not make a clear definition of what is contradictory to nature, a verdict that was impacted heavily by the 2009 ruling that consensual homosexual relations were not against nature and therefore could not be punished under that legislation. The case is thought to be the first in the country involving a trans* person, and the verdict represents positive progress for many in Lebanon.
USA
Texas Judge Removes Same Sex Marriage Ban
District Judge Orlando Garcia has ruled Texas' ban on gay marriage 'unconstitutional'. The Judge ruled in favour of two gay couples who challenged the ban. The ruling cannot take effect however, until the case goes through the appeals process, although many activists believe this is the first major step towards same sex marriage becoming legal in one of America's most conservative states. Texas has banned gay unions in its constitution since 2005 and by statute since 1997.
Turkey
Three Men Given Life Imprisonment for 'Honour Killing' of a Gay Teenager
Three men have been awarded life imprisonment in relation to the death of seventeen year old gay teenager Rosin Cicek. Cicek was found on the side of the road in Diyarbakir in July 2012 suffering from severe injuries including a bullet wound in his head. He died two days later. His father Metin and uncles Seyhmus and Mehmut have been convicted of manslaughter and given life sentences after a lengthy trial. The lawyer of the accused reportedly claimed that the men could not have killed Cicek because they were "modern and bourgeois", but Cicek's father ultimately confessed to the killing. Members of Cicek's family have allegedly threatened to kill LGBTI activists present at the trial. Ciceks mother reportedly stated to the media "If [my son] were gay, I would have killed him with my own hands. You have shamed us."
Sophie Joske