Worth a Read: Great stories from around the web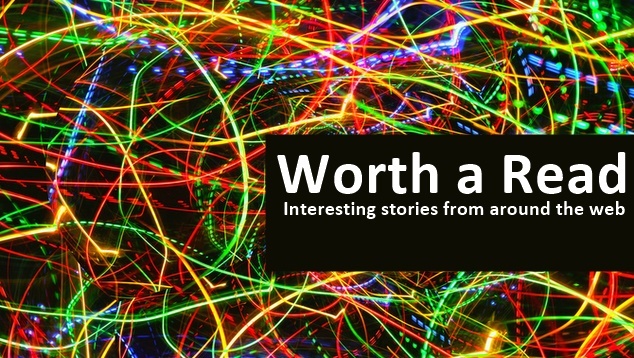 Looking for some great stories from around the web, here's some that have caught our eye.

My life as a secret gay ultra-Orthodox Jew
Camilla Ruz at the BBC has posted this personal account of a gay woman who can't come out because of her families religious convictions and the strict culture of her community.  
"I tried telling my mother when I was 16. It took so much for me to actually come out and say it but she just looked straight at me and quashed it immediately. We haven't discussed it outright since."
---

Young Indigenous transgender woman says education is key to developing understanding
Sophie Kesteven and Daniel Battley at the ABC have posted an interview with Delton Clarke, the young transgender woman wants to share her experiences so more people develop an understanding of transgender experiences.
"I think my dad was more worried about my wellbeing in society, so once he saw that everyone else was so accepting of me and my decision, he is absolutely fine with it now,"
---

My wife surprised her coworkers when she came out as trans. Then they surprised her.
Over at UpWorthy Amanda Jette has posted about the reception her wife received when she returned to work after announcing her gender transition.
"While we have laws in place in Ontario, Canada, to protect the rights of transgender employees, it does not shield them from awkwardness, quiet judgment, or loss of workplace friendships."
---

Gay man has dead husband's ashes taken by airport security after not being recognised as 'next of kin'
The tragic death of British man David Bulmer-Rizzi made headline here in Australia and around the world earlier this year. The recently married man's partner Marco was unable to be recognised as his next of kin due because Australia does not recognise same sex marriages despite them being legal in people's home countries.
This story shows that Marco's challenges to legally prove he was David's husband didn't end when he left Australia. Jess Staufenberg from The Indepedent reports.
"I felt like I was losing him again. All I wanted was to be able to travel with David's ashes on me so he wouldn't have to travel back by himself."
Read this story at The Independent