Young Talent Disowned for Being Queer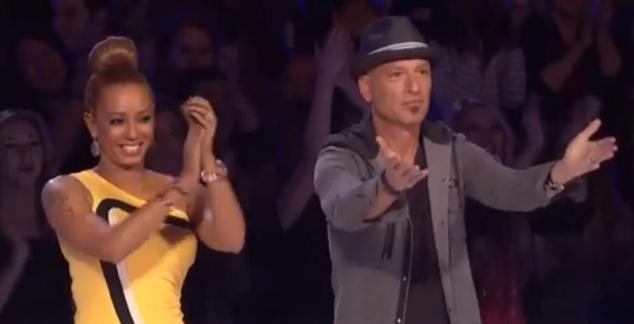 The judges for America's Got Talent all stood to their feet to applaud a young unemployed gay man from Tennessee, who was thrown out of home at the tender age of 18.
John Allen unexpectedly blew Mel B, Heidi Klum, Howie Mandel and Howard Stern away when he delivered his version of Pavarotti's 'Time To Say Goodbye'.
Bringing everyone to their feet with his performance, Mandel exclaimed 'Your whole family disowned you, but with your talent, the show has become your family and we'd like to say, welcome home, we love you, we love you we accept you, and we're so proud that you came here!'
Addressing the young man's parents, Stern said 'I don't know if your parents are watching tonight but I'd like to say, what a wonderful son you have'.
Confessions of love came from Klum, whilst Mel B spoke of her own performance with Pavarotti.
"He would be very proud of you, that was a great rendition, you just made me melt, and well done to you for standing their proud and confident of yourself".
Watch the heart warming footage below.
Nadine Walker