Zoe Terakes to publish short story collection in 2024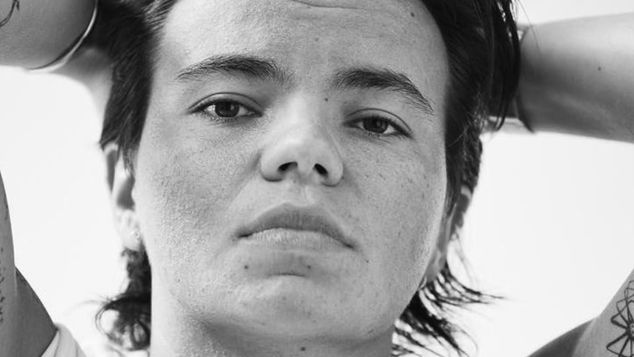 Publisher Hachette Australia has announced the acquisition of Eros: Queer Myths for Lovers, a collection of short stories by Australian actor Zoe Terakes.
Hachette's Senior Non-Fiction Publisher Scott Henderson struck the deal with Zoe who was introduced to Hachette via their publishing scout partnership with renowned Australian screenwriter, producer, author, journalist, and broadcaster, Benjamin Law.
Eros: Queer Myths for Lovers is a collection of short stories, each recounting a different queer Greek myth. These stories are grounded in truth, and coloured in with detail and a creativity unique to this exciting author.

Henderson said Terakes is a creative force, predicting a huge literary career in their future.
"Authors like Zoe are a true gift, and are the reason we all love books, both as publishers and as readers. Zoe is a creative force, and working with them on this project has been a true career highlight. Zoe's passion for these stories, artistic integrity and dedication to their craft is a rarity, and they have a huge literary career ahead of them.
"The way Zoe sees the world is truly unique and inspiring, and I cannot wait to share this work with readers."
Terakes said the experience of writing the book had been both demanding and empowering.
"The process of writing this book is demanding and empowering. Ancient queer and trans history is a pretty special world to immerse myself in; it reminds me that we're not alone, that we're not an anomaly, that we've always been here, we've always been natural and essential. In times like these wherein trans people are under such violent and unrelenting attack, it feels so important to look at the beauty and magic and resistance in our ancestors.
"I'm excited to share that with the trans and queer folks who read it. Also, being a Greek person, I feel pretty lucky to be delving so deep into my culture, my history. Our Gods are epic, loving, flawed, and very, very queer."
Benjamin Law was also singing the praises of Terakes, sharing his excitment about the new project.
"Everyone already knows Zoe Terakes as a gifted and groundbreaking storyteller through their acting. But I've always suspected their storytelling prowess extends beyond the stage and screen, and I'm so damn thrilled and excited to see Zoe take to the page – covering the mythic and magic, queer and quintessential. This is going to be one stunning book from one of Australia's most exciting voices."
Terakes describes the book as glimpses into moments between ancient lovers. Some stories will attempt to span across a life, and others, an evening.
They say "We will sit on the inside of the world with these characters. We will shift perspectives.  We will experience these lovers' heat, their yearning, their wrath, their inevitable fate. This is a book to read to your lover. Sex. Smut. Irreverence. What the ancient Greeks do best. With queerness brought to the forefront.
"Queer and trans love has always existed. But our stories have been passed down to us by the hands of men, who, slowly but surely, twisted our passion into friendship, our lust into hate, our fluidity into binary. These myths are the stories of queer people, Gods, Goddesses, armies, worlds that were written out of history.
"Because we have been erased, we must mine for our own past. It falls on us to dig for our own stories. In Eros: Queer Myths for Lovers, we recover them, staring back at us, illuminating the way forward. Yes we have been burnt. Yes we rise. Yes we existed. We existed. Our love has always existed. It has been celebrated. It has been persecuted. It has survived. These are our love stories.'
Terakes is an actor and trans activist living and working on Gadigal Land. Zoe has worked extensively on Australian stages, in Belvoir's Boomkak Panto, Melbourne Theatre Company's A View from the Bridge and A Doll's House Part II.
They were nominated for a Helpmann for their work in A View from the Bridge. Zoe starred in Foxtel's Wentworth, and worked alongside Nicole Kidman and Melissa McCarthy in Nine Perfect Strangers. They most recently starred in A24's horror movie Talk To Me and will appear in Marvel's highly anticipated series Ironheart.
Zoe is a proud queer, trans masculine, Greek person. They are a vocal advocate for trans and non-binary communities in the arts, and in the world. Their work is both a reflection of their own journey and a reference point for others. Zoe is forever indebted to the work of their predecessors, the trans people, namely the trans people of colour, who fought for the community's freedom today.
Eros: Queer Myths for Lovers will be published in 2024
Source: Media Release
---

You can support our work by subscribing to our Patreon
or contributing to our GoFundMe campaign.