Tina Arena Total Talent Time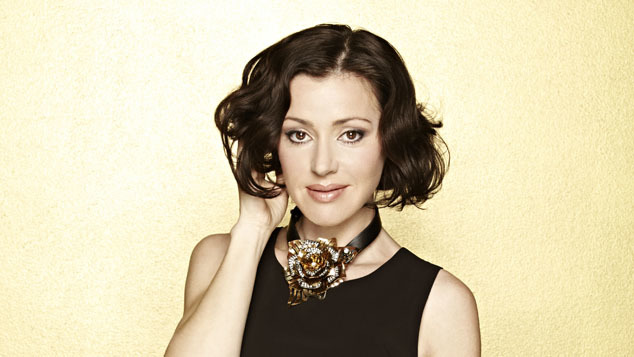 Tina Arena is returning to Perth to perform with the West Australian Symphony Orchestra. It's only a year since Arena performed a sold out show with the orchestra but she tells OUT in Perth that the intervening twelve months have been very busy.
Since we last spoke to her, Arena has taken on the role of judging on Channel Ten's revamped Young Talent Time. It's not Arena's only judging venture in the last 12 months though, her first foray into a judging role was on the French version of the reality TV format The Sing Off. The Sing Off is one franchise that is yet to reach Australia. The key difference of The Sing Off is its focus is on vocal groups. The franchise seems to be a good match for Arena, an artist who is as much about the voice as the song but she admits providing feedback on other artists was a daunting prospect, especially in a foreign language.
'I was pretty stressed before the French version of The Sing Off. I just had to remember that at the end of the day, it's not my language and I can really only do – what I do. So I kept it as simple as I possibly couldwithout insulting them, and just very honest.'
Arena says she really enjoyed the challenge and had a great experience on the French show.  Paris has become home base for Arena, her partner French artist Vincent Mancini and the couple's son Gabriel.  Arena's now as well known and respected in France as in Australia, having spent the majority of the last decade overseas.
Another judging role has brought Arena back to Australia, stepping back into the show that made her a house hold name in the late '70s and early '80s. Channel Ten's new version of Young Talent Time has just wrapped its first season and scoring Arena as a judge not only gave the fledgling new version of the show the gravitas of some serious musical talent, but also the crucial link with the original series.
Arena is upbeat about the experience describing it as wonderful fun, 'they've been really fun Saturdays, a lot of work, but really fun, lots of great energy, it's been terrific.'
One big change in the new series has been its relocation from Melbourne to Sydney, which is something Arena notes as the only downside to the experience. Given the opportunity to spend several months in Australia, the singer wasn't going to pass up the chance to spend time with her large family in Melbourne, so she chose to commute to Sydney each week for the show's filming.
Arena has also just signed on as the patron of a new Australian charity, Soldier On. The new organisation aims to support armed service personnel who have been wounded either physically or mentally. Arena explains that it's an issue she has a lot of passion for,
'They've just started… I find the objectives that they want to achieve truly fantastic and worthy, so that's why I'm a part of it… Australia doesn't have an association of that kind and I think it's great that finally one is made available that's going to protect these guys and girls when they come back from wherever it is that they've been posted.'
Arena chooses her words concisely when asked why Australians today may not have given current returning servicemen and women the same level of attention and praise as we have in the past.
'For some reason the wars that have taken precedence prior to now are somewhat glorified, could that be possibly because they were fighting for better reason that what they are fighting for today? That's a very poignant question.  Needless to say, the soldiers, men and women, who come back today, sometimes really struggle at reintegrating and that's not ever spoken about. The past is only referred to but not the present and I think that's an incredible insult to people today. They're unsung heroes aren't they? They need to be sung.'
New music is also on the horizon for Arena. It's been 10 years since the singer's last full album of original English language material was released. Over the last decade Arena has recorded albums in French and had great success with her covers album Songs of Love and Loss and its follow up. Since we last spoke Arena has found time to head back into the studio,
'Absolutely it's getting closer. I can't commit to a date but it's getting much closer.'
Arena describes her new work as sounding continental, and when pushed for a more detailed description expands the definition.
'It means experimenting with different approaches, not such a bombastic American or English approach, it's a little bit softer. It's very story based, it's continental – it flirts with different sounds and sonic approaches.'
Arena is excited about her upcoming show that will reunite her with the West Australian Symphony Orchestra, suggesting that the proliferation of sunshine in the West must give us all great vitamin D levels, and in turn one of the most energetic orchestras in the world.
Arena admits she has been taken aback by her recent string of sell-out shows describing it as unexpected, but she notes that performing with the WASO is a special experience,
'They're fantastic, not only fantastic musicians but a beautiful collection of human beings.'
Tina Arena performs with the WA Symphony Orchestra on Friday June 8 at The Riverside Theatre. Booking can be made via Ticketek.
 Graeme Watson