62 South West Australian businesses back marriage equality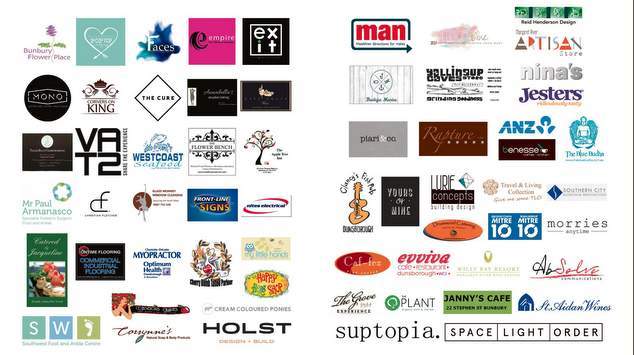 Today's issue of the South Western Times features a new two-page advertisement announcing 62 South West Australian businesses pledging their support for Australian marriage equality.
"It was exciting to see the enthusiasm and support that these businesses showed when I first approached them to take part", says Hamish Johnston, who organised the collaborative advertisement.
"They look forward to the reality of marriage equality and the added business that it will bring to the region. With at least 3000 same-sex couples living in WA and the average Australian wedding costing $65,482, the potential for the South West as a wedding destination is enormous.", Mr Johnston says.
My Little Hands are a Busselton business, focussed on organic bedding and sleepwear for infants. Emma of My Little Hands says it has been an important issue they have followed for some time.
"It's something that I believe in and my family believes in", Emma told OUTinPerth.
"Australia can be so forward in some areas… but so behind in others, like marriage equality. It's time to get it together."
St Aidan's Wines are located in Dardanup, in the heart of the Ferguson Valley. A representative for St Aidan's says it was a personal decision, for the good of the staff, as well as for the good of the business.
"There are a lot of people here who enjoy equal status", St Aidan representative said, "It would be nice to see that everywhere."
National director of Australian Marriage Equality, Rodney Croome, hopes the scale of support will encourage Liberal MP for Forrest Nola Marino to support marriage equality.
"The Businesses features in this prominent ad join more than four hundred other Australian businesses – from local shops right up to major corporations – in a national campaign for marriage equality." Mr Croome said.
"The scale of the ad and the diversity of business involved sends a clear message to Ms Marino that there is strong support for marriage equality in her electorate."
"We hope Mr Marino and the others in the Coalition are encouraged by these ads to support a free vote in the party room and to back marriage equality later this year."
Nola Marino is the Federal member for Forrest and the Liberal Government Whip in the House of Representatives. Ms Marino's office have been contacted for comment.
OIP Staff
Click here for information on how you can contact your local MP
Read More
10-07-2015   AFL, NFL, FFA join forces for marriage equality
09-07-2015   National Press Club to hold marriage equality debate: Bernardi v Wong
13-06-2015   More brands show support for marriage equality