Bibliophile: Munchies, mystery and murder in this month's book reviews
delicious: Feel Good Food
by Valli Little
ABC Books
There's so much delicious food around. Alongside an increase in range and availability, there are non-stop cooking programs, celebrity chef recipe books and to-go gourmet meals. After a serious health scare in 2014, delicious magazine cooking expert Valli Little decided to reassess her lifestyle choices and concentrate on her health and well-being.
Without being too drastic, she made a conscious effort to eat more vegetables and she started swapping pantry staples for healthier choices. The result is a more considered approach to eating that is still delicious.
Good health is all about balance and the recipes in Feel Good Food avoid trendy fads. Nutritional breakfasts to stop the mid-morning hunger include breakfast salad, fritters, savoury toasts and wholesome 'quick-smart starts'. My favourite is breakfast tarts made with toasted muesli and filled with yoghurt and fresh fruit.
Skipping lunch is not an option with recipes for smoothies, shakes and juices; sandwiches, tarts and tacos; soups, salads and a feast of delightful meals that rely on vegetables and grains. Creative touches such as salads in jars and hamburgers in lettuce cups are highlighted by delectable photographs and the mouth-watering dinner recipes will impress your family and friends.
By substituting new ingredients in old favourites, there are recipes for guilt-free cakes, quick ice creams (that don't use cream) and healthy puddings. There are also recipes for raw energy treats such as lemon bliss balls, cacao truffles and peanut butter brownie bites. Feel Good Food is Valli Little's tenth cookbook and its 180 recipes make you really hungry for healthy living.
Lezly Herbert
---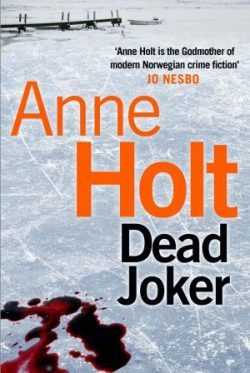 Dead Joker
by Anne Holt
Corvus
This is the fifth murder mystery featuring lesbian detective Chief Inspector Hanne Wilhelmsen by Norway's best-selling crime writer Anne Holt. Having worked for the Oslo Police Department, in her own law firm and as Norway's Minister for Justice, Holt seems to be able to come up with some of the most twisted crimes for her dark Scandinavian novels.
The murders seem more brutal than ever, with a samurai sword and a decapitated head being found next the body of the Chief Public Prosecutor's wife opening the narrative. Chief Public Prosecutor Sigurd Halvorsrud is still at the scene, covered in blood and sobbing inconsolably. Although all evidence points to him, Halvorsrud is adamant that he saw the killer and knows who he is although this person is later found to be deceased.
Work-obsessed Wilhelmsen is not in a good space. She is sulky, grumpy, demanding and more introverted than usual. She rarely seems to eat, sleep or shower and she's neglecting partner Cecilie of nearly twenty years who is seriously ill.
Evidence against Halvorsrud is purely circumstantial and police are forced to release him from custody. When a journalist from one of Oslo's largest newspapers is also found beheaded and Halvorsrud's finger prints are at the location, he becomes the only apparent link between the two horrific crimes.
Holt paints Norway's justice system as being quite incestuous and close friendships between law enforcement officers and legal opponents complicate the search for answers. The plot is quite convoluted as the reader knows that the character that drowned in the beginning of the book is involved but it is difficult to put the pieces of the puzzle together as the heroine detective is pushed to breaking point.
Lezly Herbert
---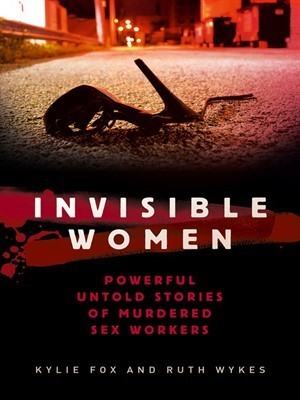 Invisible Women
by Kylie Fox and Ruth Wykes
Echo Publishing
Does the name Jill Meagher sound familiar? If I remind you that she was murdered in 2012 and her killer was traced through widely-publicised video footage, then most people will recall who she was.
Many people can also name the three women who were victims to the Claremont Serial Killer in 1996 and 1997. But what about the names of the three women who disappeared from the streets of Perth in 1998, 1999 and 2003 who could have been victims of the Claremont Serial Killer who is still at large?
Police and media reassured people that there was no connection between the original Claremont murders as the three killed at the later time were sex workers.
It seems that when a woman is murdered, the news reports the tragedy and the police effort that is marshalled into finding the killer. According to authors Kylie Fox and Ruth Wykes, when a sex worker is murdered, there is barely a ripple in the media. They have observed that there seems to be an overwhelming lack of information about murdered sex workers and "it seems that the more labels are attached to a woman, the less human she becomes".
Invisible Women looks at the powerful and disturbing stories of 65 murdered sex workers in Australia to highlight crimes against a segment of our society that has little value. Although society generally seems to regard these women as Jezebels who somehow brought the misfortune on themselves, the authors remind us they were "mothers, sisters, daughters, friends and colleagues".
For women who work in the sex industry, it is a job. Some choose it and some end up working on the streets through unfortunate and sometimes tragic circumstances. Their work is risky and violence is never far away. Crimes against sex workers are rarely reported and police often treat sex workers as "more a criminal than a victim".
The authors found it sometimes difficult to unearth information about these women who are often estranged from their families and leading transient and secretive lives. What they did have no difficulty unearthing was the flaws in a system that values some lives over others and victimises murdered woman, who have often been betrayed by society, through salacious reporting.
Ruth Wykes was the writer, editor and publisher of Women Out West for ten years and also worked at Bandyup Women's Prison. Currently working on a crime novel, her day job at Bunnings has made her look a little harder at some of the customers who ask for rope, shovels and chainsaws.
Lezly Herbert
---
For more book reviews, click below to head to our Bibliophile archives.