Adam Lambert talks to Abbie Chatfield about laws against drag queens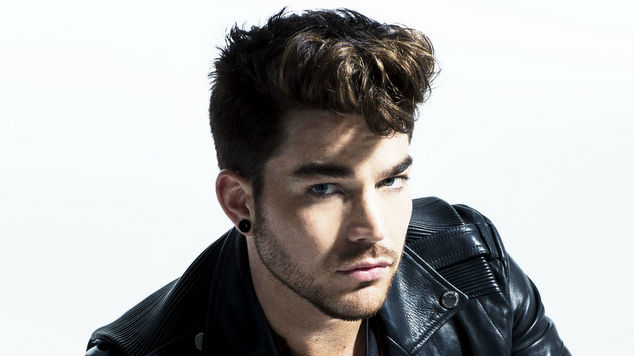 Musician Adam Lambert has spoken out against Tennessee's new anti-drag laws during a conversation with Australian podcaster Abbie Chatfield.
Lambert was the guest of the latest edition of Chatfield's podcast It's a Lot and he had a lot to say. The singer is currently on a media blitz promoting his latest album High Drama which sees him covering some his favourite songs.
In the long ranging interview Lambert talked about his latest album, the rise of anti-transgender legislation in the USA, and how he coped during the pandemic.
Lambert said the growing rhetoric suggesting drag queens want to "groom" children is ridiculous.
"These drag queens don't want to fuck your kids." Lambert said, before cheekily adding "They might fuck your husband."
"That's not what drag is. Drag is social commentary. Drag can be really funny, and really smart, and really entertaining. It can also be totally stupid, frivolous and harmless. it's not a predatory art form. None of the drag queens I know are predatory at all." Lambert said.
View this post on Instagram
The US state of Tennessee has led the charge on introducing legislation that prevents transgender youth from accessing health care and recently also passed a bill that makes performing drag outside of adult entertainment venues a felony offence.
"If anyone reads a history book, this is an old story. There's a group in the country that feels threatened by progress and the next generation coming up.
"They're digging their heels in because they're freaked out. They're nationalistic, their moralistic, and they're all freaked out." Adam Lambert said.
"They find groups to target and to scapegoat and blame, and this has happened over and over again in history.
"We're repeating bad shit, this is not good." the singer said.
Lambert said the era of Donald Trump being President had empowered a whole group of people who are "hateful and dumb, ignorant and small."
"I'm freaked out by it" Lambert said of the laws banning drag queens, noting that while he's not a drag performer he worries if camp rock musicians might be banned next. "I don't do drag but like, how different is what I do from what a drag queen does, it's not that different."
It's A Lot is podcast on LiSTNR Listen to the It's A Lot with Abbie Chatfield podcast on LiSTNR or wherever you get your podcasts.
OIP Staff
---

You can support our work by subscribing to our Patreon
or contributing to our GoFundMe campaign.