Amanda Stoker says Labor seek to destroy the family unit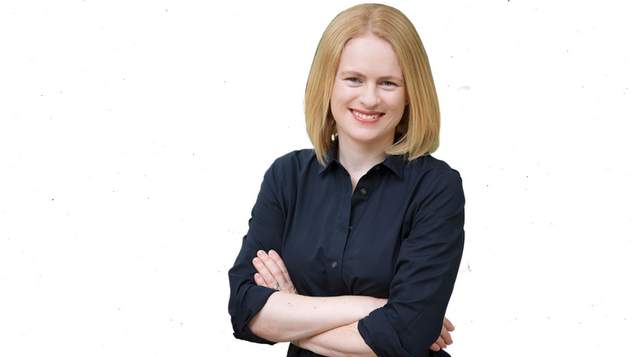 Liberal senator Amanda Stoker says the Labor party's policies on gender and sexuality are part of a push to destroy the traditional family unit.
Senator Stoker was appearing on the Sky News program Credlin which is hosted by Peta Credlin, who served as Chief of Staff to former Prime Minister Tony Abbott.
Labor's proposal includes reducing the cost of gender affirming technologies, appointing a Commissioner for Gender and Sexuality to the Human Rights Commission and the establishment of a National Centre for Gender and Sexuality.
Speaking on the program on Thursday evening Senator Stoker voiced the government's opposition to funding gender reassignment surgery, concerns about banning conversion therapy and allowing anti-bulling programs like Safe Schools to be made available.
"The Labor national platform is deeply radicial." Senator Stoker said arguing that the opposition was more interested in sexuality than creating jobs.
"There's up to sixty references to sexual identity and only one or two about the fight to a job, it's so contrary to what we historically expected from Labor."
"The agenda they have in the gender space is absolutely mind-boggling and it represents the triumph of ideology over biology every day of the week."
Senator Stoker said the Labor party planned to introduce programs like Safe Schools into all schools and would not give parents an option to have an education without the program. The Queensland senator said the program would be forced on all families.
Senator Stoker said people should be concerned about gender changing surgeries being covered under medicare.
"We should be concerned about the way it wants to fund quite drastic surgeries, even on young people, that amount to changing genders."
Labor's plan to ban conversion therapy was also a concern for Senator Stoker.
"They also want to bring in prohibitions on what they call 'conversion therapy' but in practical terms it could stop a doctor from referring somebody who is experiencing gender confusion to a counsellor.
"This is extraordinary and it amounts to the ideologues whipping the medical profession into line, into their vision for Australia. It just goes contrary to common sense and people should be concerned."
Host Peta Credlin asked Senator Stoker if she believed the "end game" was the destruction of the family and a plan to radically redesign the community into a Marxist culture?
Senator Stoker said the Labor party had been lead by people like Roz White (although we believe she was referring to Roz Ward) "who are open about breaking down traditional roles and traditional families so the state can play a greater role".
"That should trouble everybody, the family unit is tried and tested not just in policy but in the life experience of generations of people as being the best place for us to raise not only a healthy bunch of children, but a health society."
"It's how we solve most of our social problems best and there is a concerted effort to break it down. That has repercussions that will extend decades into the future." Senator Stoker said.

OIP Staff
---