Anthony Callea and Tim Campbell Wed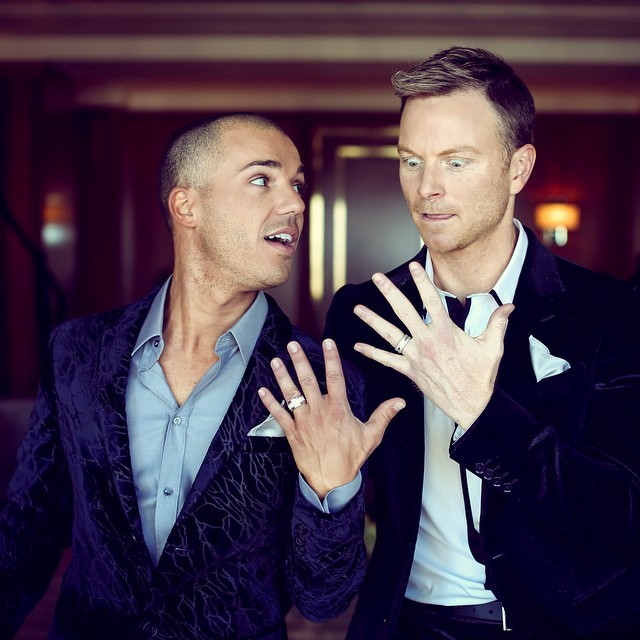 Entertainers Anthony Callea and Tim Campell have wed in New Zealand. Callea announced the nuptials had taken place via his Instagram account.
Thirty one year old Callea and his long term partner Cambell, 39, traveled to New Zealand here same sex marriage was is legally recognised.
The couple shared their announcement with Woman's Day magazine, who have an exclusive story on the couple's weddig.
"It was so magical and so beautiful. It was actually quite incredible." Campbell told the magazine.
Campbell is currently starring in the TV series 'House Husmands', while Callea has been touring the country with his tribute show to George Michael.
OIP Staff, image: Anthony Callea's Instagram post.