Arj Barker returns to the classics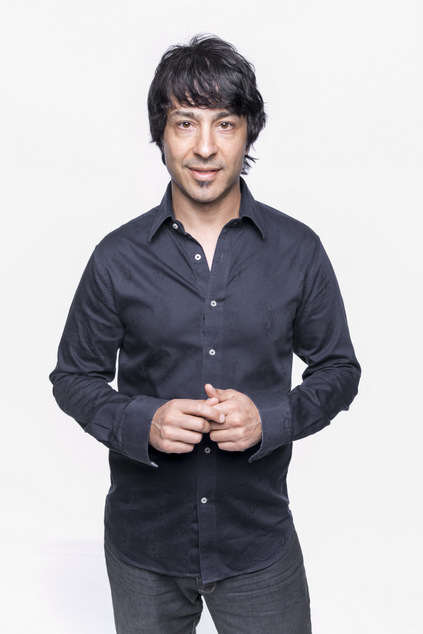 Comedian Arj Barker has toured Australia so many times, he's about to embark on a Greatest Hits tour.
The popular funny man is heading to Crown Theatre on November 19th to perform his show The Classics
As a comedian how do you determine what are the greatest hits?
I just go back though my repertoire and find the jokes that I most enjoy doing and that people have responded to most over the lat twenty years.
But most importantly they're my favourite jokes. Surprisingly people seem to still love it.
You think that everyone's already heard all your jokes, but there are new people who haven't.
It's probably a bit narcissistic to think that everyone's heard them.
So much of comedy is about timing, when you do the material many times is it hard to stay fresh?
No, I don't think so. Each night when you do a joke you just have to try and say it like your saying it for the very first time.  It's one of the skills you build up.
Do you find Australians have a different sense of humour to other places you visit around the world?
I don't know, I've never changed my comedy so I guess there is more that's similar than there is that's different. I think Americans really respond to sarcasm and dry humour, that's my style. I'm, dry and sarcastic.
What do you like about coming to Western Australia?
They're some of the best audiences in the whole country. I think there's more appreciation in WA because a lot of people just won't go there, cause it's a bit of a hike. You get a sense of that, and it makes it really rewarding as a performer to go there.
What advice would you give to someone considering a comedy career?
Come along to my show at Crown and see how's it's done.
Is it a hard business to get into?
I think it can be, I think its hard to make a living for a lot of people. There's a lot of comedians trying to go pro and only so much space, but I think if some is determined they'd be able to make it.
I never thought I'd be able to make a living out of it. I didn't think much would come of it when I  started, but I'm a glass half empty kind of guy. I'd rather be an optimist, but I didn't think I'd go far.
Who were you're comedy heroes growing up.
Eddie Murphy was the first stand up comedian I saw, it wasn't even on DVD – it back in the daysd of VHS. I watched a lot of Monty Python too, my family were really into them.
Catch Arj Barker The Classics at The Crown Theatre on November 19th, tickets available now.
Graeme Watson