Ask Elizabeth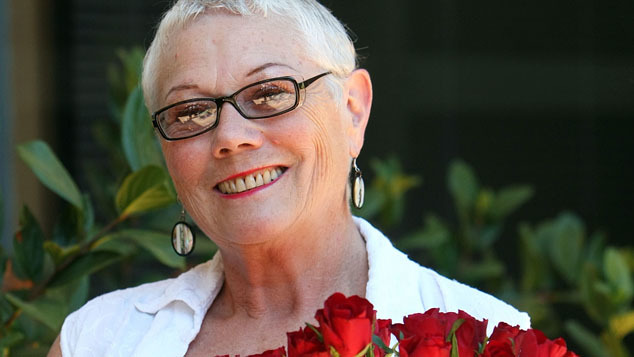 I met my girlfriend about seven months ago and it was instant love on both sides.  She has a teenage daughter and has been on her own for about five years.  These months have been just amazing!  We never fought, gave each other everything and started to talk about moving in together.  I can't say it enough – amazing! 
Suddenly, just two weeks ago she rang me to say she was breaking off, that things were not working, that she does love me but she thinks she has been on her own too long and needs her own space.  We were both having some work related stress and were both tired. 
I have no idea what to do – I love her so much and love spending time with her and her daughter.  I can't let go because I know she still loves me, but being set in her ways, I don't know how to crack through …
The pain of shattered dreams – the fading of romantic myths – is so powerful it can easily send us into the depths of despair and overwhelming helplessness.  What have I done wrong?  Where did I fail?  What do I do now?  Falling in love is just that – amazing!  And what is even more amazing is the fact that we have to 'fall out of love' in order to get down to the nitty gritty work of 'loving'.
Your girlfriend has done an amazing job – raising her daughter on her own during some of the most stressful times of parenting – and evidently succeeded. I think it is not so surprising that she might be fearful of losing that strong, independent side of herself that has evolved over the past five years or so. It is also possible that her daughter is afraid of 'losing' her mum! Your girlfriend doesn't want to hurt you. And you don't want to hurt her. What can you do?
As I have mentioned previously, Romantic Love – the phenomenon of 'falling in love' – is one of Western society's greatest myths.  When we 'fall in love' we put the one with whom we have fallen in love on a pedestal; we believe we have found a 'soul mate', the 'perfect one', the one who will meet all our needs. 
Explore deeply what you want from this relationship, how you want it to look, how it can help you become truly the person you are meant to be.  Talk to her: tell her how you love her, what you are looking for, how you understand that she possibly needs her own space, that that is okay.  Together, look at various ways in which you can continue your relationship without necessarily living together.  That works very well for lots of people! And remember, there are at least three people involved:  you, your friend and her daughter.  That makes it even more complex.
Leave the Western myth of Romantic Love aside.  True love is a cognizance that we are all human, that we have different needs, that we are entitled to those needs and that sometimes those needs might rub up against each other – and that is okay.  We don't have to live together – we just have to love each other and accept each other.  Love is, indeed, amazing!