Avan Jogia: Everything you need to know about the 'Now Apocalypse' star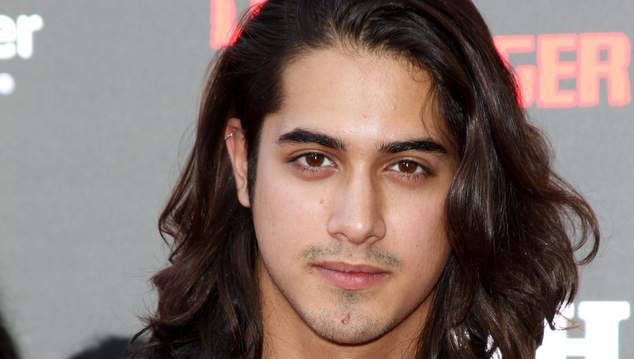 Avan Jogia is the star of the STAN series Now Apocalypse, the show is creator by cult director Gregg Araki and premiered on the streaming service on Sunday night. Here's some facts about the actor.
Avan Jogia is Canadian, prior to taking on his lead role in Now Apocalypse he appeared in the Battlestar Galactica spinoff Caprica. 
He appeared in the movie A Girl Like Me: The Gwen Arajuo Story which shared the story of a tranesgnder woman's
He also completed four seasons of the Nickelodeon show Victorious where he played Beck Oliver. One of his costars on that show was Ariana Grande.
Jogia appeared in the 2014 film I Am Michael in which James Franco plays a gay man who renounces homosexuality and becomes a Christian pastor. Jogia played Nico, a gay buddhist who James franco's character briefly falls in love with.
He is one of the cofounders of Straight But Not Narrow, an online public service organisations that aims to educate heterosexual people about the LGBTIQ+ communities.
He's just filmed a role in the new Shaft movie alongside Samuel L Jackson, Richard Roundtree, Method Man and Regina Hall. He's also appearing in Zombieland: Double Tap with Woody Harrelson, Emma Stone and Jesse Eisenberg.
In a recent interview Jogia said he was confident that his sex scenes with Teen Wolf star Tyler Posey were undoubtedly going to end being popular gifs.
"We're going to make the splash page of Pornhub, I'm sure," Jogia said. "Some of those scenes are going to be up there, I can feel it. And we're going to be GIF'd to death.
"The guys on this show have definitely been on other shows where they've been GIF'd and used in, like, Tumblr fantasies. So at least it's within a wheelhouse that we're all a little familiar with." Jogia said.
The actor describes his character Ulysses as a "sexual astronaut" saying he's a young guy who's heading out to explore things.
New episodes of Now Apocalypse are available each Sunday night on Stan.  
OIP Staff, Image: S Buckley (Shutterstock)
---