Bibliophile | Chris Hammer's 'The Seven' offers tense outback thriller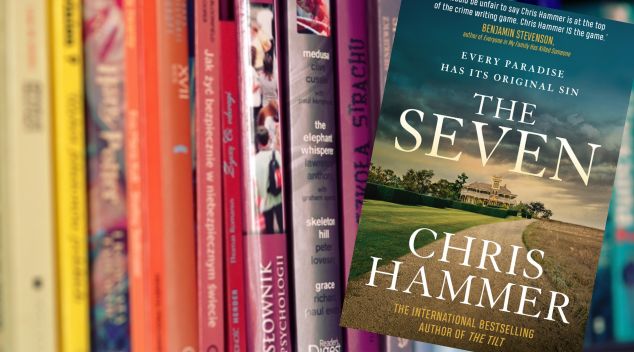 The Seven
by Chris Hammer
Allen & Unwin
The Seven follows Australian crime writer and journalist Chris Hammer's previous award-winning books Scrublands and The Tilt, which have now sold 500,000 copies in Australia. His latest epic, which is defined by its geography and its history, takes place over three periods in Australia's outback.
In the present time, Detectives Ivan Lucic and Nell Buchanan travel to the remote town of Yuwonderie which had been built on a prosperous irrigation scheme, to investigate the murder of a local accountant. Accountant Athol Hasluck has been found in an irrigation canal outside one of the wealthy landowner's properties, and the two have to tread lightly as he is also the local Member of Parliament.
The narrative then jumps back 110 years to when the original group of farmers decided to pool their resources to build the irrigation canal, 2km long and 10m wide, stretching from the Murrumbidgee River which is a tributary of the Murray River.
The land belonging to the group of farmers, who became known as The Seven, became instantly prosperous but there was a huge divide between them and the people of the town that sprang up around their properties. Descendants of The Seven actually own the network of companies that keep the town going and provide employment.
A hundred and ten years is plenty of time for deals to be made, criminal activities to advantage those in power and secrets to be buried, but the third timeline that is introduced is thirty years previously. It zooms in on the main persons of interest, all descendants of The Seven, who had just returned to the town as young adults to take over their families' businesses.
One of the characters observes that "A lie repeated for enough decades might become the truth, benign myth to be embraced", but there is nothing benign about the discoveries that the pair of detectives pull out of the historical slime in this tense thriller.
Lezly Herbert
---

You can support our work by subscribing to our Patreon
or contributing to our GoFundMe campaign.