Bibliophile | Kate Mascarenhas explores The Psychology of Time Travel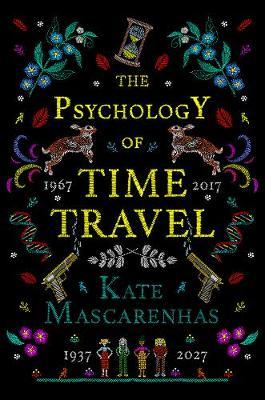 The Psychology of Time Travel
by Kate Mascarenhas
HarperCollins Publishers
It all began in 1967 when four young scientists (Margaret, Lucille, Grace and Barbara) used their combined knowledge to create a time machine in an isolated laboratory in Cumbria, in the north west of England. The first complication that arose was that Barbara became 'destabilised' by the early attempts at time travel and was seen as a liability to the group.
The next thread of the story begins in 2017 when Barbara's psychologist granddaughter Ruby is with her grandmother, 'the time traveller who went mad'. A note arrives from the future to tell Barbara about an inquest to be held for an eighty year old woman who would die in six months' time.
Then archaeology student Odette joins the story six months afterwards – as she is the one who discovers the body of the old woman while volunteering at a toy museum. Odette needs to find out more about the dead woman in order to get closure and she ends up seeing Ruby to work through the anxiety generated by her encounter with the dead woman.
The science behind the time travel is flimsy but the possibilities are endless. Meeting your past and future selves, knowing your death date and being in a relationship with someone who is not a time traveller are just a few things that are thrown into the search for answers about the dead woman. Even though the narrative does not allow time travel to change the course of things, there is a quagmire of ethical considerations that it throws up.
When HG Wells published The Time Machine in 1895, he called it a 'scientific romance'. Mascarenhas's novel had me at the unidentified dead body, riddled with bullets, behind a locked door. This was before I realised that the novel's central characters are all female and there were some lesbians in the mix. Fifty years after her invention of the time machine, the body has to be one of its pioneers – but who, how and why are quite difficult to extract. The search uses time travel to find some of the answers but, between then and now, many more characters are introduced to make finding the solutions more difficult. An interesting read.
Lezly Herbert
 After some new books? Head to the Book Depository