Bibliophile | A dead mule sparks international intrigue in Long Road to Mercy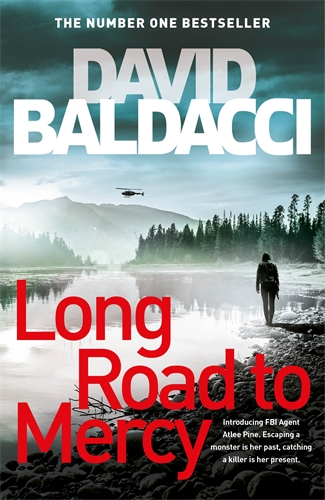 Long Road to Mercy
by David Baldacci
Pan Macmillan Australia
Former lawyer, David Baldacci, is a prolific writer. He has published 36 novels for adults (as well as 6 novels for younger readers). All have been bestsellers and several have been adapted for film and television. This book is the first in a series featuring FBI Agent Atlee Price who is "escaping a monster in her past (and) catching a killer in her present".
Thirty five year old Pine has been in the force for 12 years. Not too keen on accumulating possessions or people, she lives in a one bedroom unit in the small town of Shattered Rock. Her assigned area in the wilds of western US borders on Navajo territory and it is an environment where anything can happen. She loves the wide open spaces, being a cavalry of one and earning the respect of the locals.
The nightmare Pine carries with her is that, as a child, her twin sister Mercy was abducted from their bedroom. This is revealed at the beginning of the book when she visits a maximum security prison in the middle of nowhere to try to find answers for her life-long torment from a sadistic serial killer. This is put on hold when a mule is killed and the rider goes missing in the Grand Canyon.
Pine is an expert in survival but doubts whether many people could survive the harsh conditions of the Grand Canyon. She finds it unusual that National Security takes an interest in the case and she is beginning to doubt whether she can trust her boss. Who would have thought that the case of a dead mule would unearth a world-wide conspiracy involving Russians, Chinese and possibly North Koreans?
Lezly Herbert
 After some new books? Head to the Book Depository