Bibliophile | 'Violet Kelly and the Jade Owl' offers modern Penny Dreadful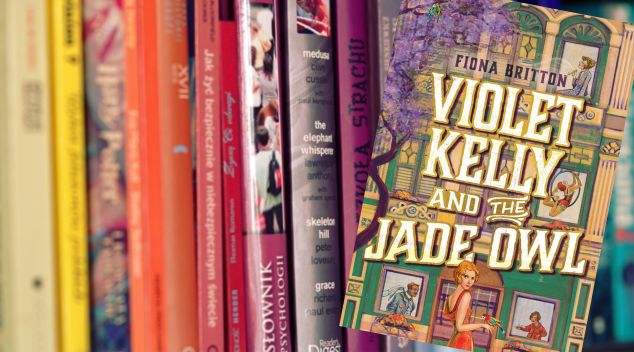 Violet Kelly and the Jade Owl
by Fiona Britton
Allen & Unwin
Set in Sydney in the 1830s, this novel is reminiscent of the Penny Dreadful publications that were produced in the United Kingdom between 1830 and 1870. Costing one penny, this cheap sensational fiction was far more accessible to the working classes who had a growing literacy rate than books by authors such as Charles Dickens.
La Maison des Fleurs was an up-market brothel. A three-storey terrace, smartly painted and boasting flower boxes in a well-heeled part of Paddington, tucked away from the nastiness occurring in the other parts of Sydney.

Its fine reputation meant that its owner and manager Madame could attract someone like Violet Kelly, who had just been ejected from one of the less awful city orphanages having just turned eighteen.
Violet Kelly was a beautiful "convent blond" with legs up to her armpits and the 'touch me not' look of an English heiress. She was also shrewd and determined to live in luxury after the deprivations of the orphanage, where Sister Bernadette had predicted that "Girls like you will end up working on their backs."
The past comes crashing into the present. Violet Kelly was determined to make something of herself after the world had taken so much from her, but there is the mystery of what happened to her twin sister after she disappeared from the orphanage that she needs to solve.
Madame, whose real name is Peggy O'Sheehan and hasn't been anywhere near France, has phantoms from her past that are far more threatening. A former underworld associate has claimed a long-owed favour and her whole enterprise is threatened by the curse of the jade owl.
Fiona Britton has a PhD in Creative Writing from the University of Western Australia but she now lives in Sydney. Inspired by fearless women who like to have it all and stepping in the historical footfalls of old Sydney, her escapist fantasy is full of colourful characters.
Lezly Herbert
---

You can support our work by subscribing to our Patreon
or contributing to our GoFundMe campaign.