Bill Shorten Fast-tracks Marriage Equality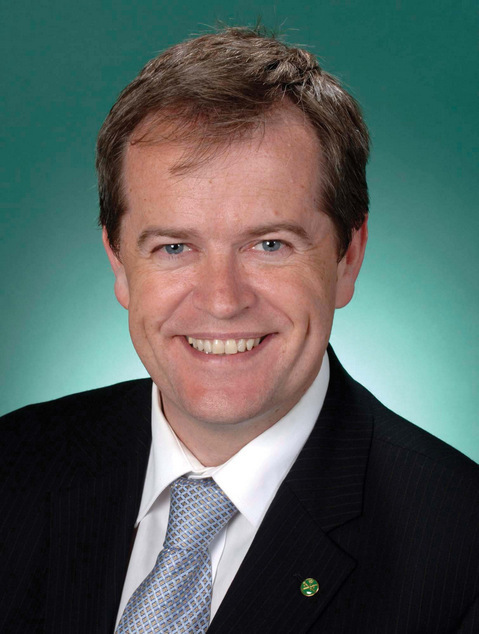 Bill Shorten, the Leader of the Opposition has announced his intention to introduce a bill for marriage equality into the Australian parliament next week.
"I have given notice that I will move a Private Member's Bill in the House of Representatives on Monday which will finally bring about marriage equality in Australia," Mr Shorten said in a statement.
"I believe the time has well and truly come for the Parliament to debate marriage equality.
"Our current law excludes some individuals – and to me, that is unacceptable.
"It says to them: your relationships are not equally valued by the state, your love is less equal under the law."
Mr Shorten is now the first leader of a major party to introduce marriage equality legislation.
The announcement comes after The Greens announced similar legislation earlier today. Senator Sarah Hanson-Young had scheduled her marriage equality bill to be debated on June 19th and voted on in November.
The Labor leader's bill was seconded by Deputy Leader Tanya Plibersek.
The move is designed to force the Prime Minister and the Liberal party to make a clear decision on whether Liberal MP's will be allowed a free vote on the issue. Prior to the federal election Mr Abbott said the issue of marriage equality would be one for the party room after the election but to date it has not been discussed by the party.
The announcement also sees the opposition leader taking decisive action on an issue that was set to be a devise issue at the party's national conference in July. Left factions of the Labor party have been calling for a binding vote on the issue while conservative right factions led by the SDA union are opposed to allowing marriage that is not between a man and a woman.
The Labor leader has been heavily criticised on social media following the historic Irish referendum last week. When the Labor leader suggested it was time for Australia and the parliament to embrace equality, many followers responded by telling Mr Shorten to "get on with it".
The annoucement has not been welcomed by the Australian Christian Lobby
"It is disappointing that Australia's alternative prime minister is legislating a family structure which requires a child to miss out on their mum or dad." said Managing Director Lye Shelton.
Mr Shelton said many Australians were concerned about what a change in the definition of marriage may mean for florists, bakers and photographers.
"Many Australians are watching with great concern as florists, photographers and cake makers in other countries are being legally punished simply because they prefer not to participate in a same-sex wedding.
"I wonder if Mr Shorten has considered the consequences of changing the definition of marriage," Mr Shelton said.
The Australian Christian Lobby urged all politicians to vote against the bill.
This story is currently being updated.
OIP Staff