Boy George to release new autobiography titled 'Karma'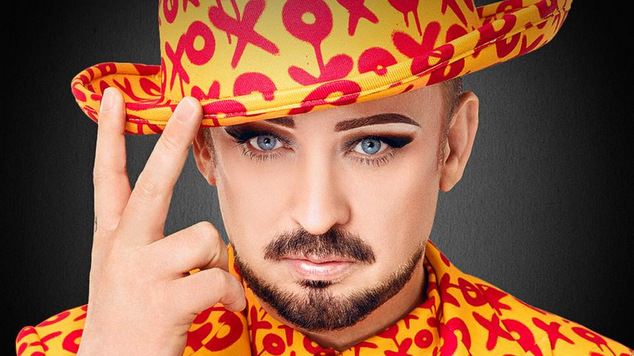 Boy George is set to publish a new autobiography which documents his life so far, the new book called Karma will be out in November.
It's described as the "first time the musical icon has told his story in full for the first time with his own words."
The singer has already published two volumes of autobiography, 1995's Take It Like a Man which was co-authored with Spencer Bright. While his 2005 memoir Straight was co-written with author Paul Gorman.
While both books give intimate details of the singer's life, a lot has happened since 2005 when his last book was released. He's released hundreds of songs, built up his career as a DJ, been to prison, reformed Culture Club, become a coach on The Voice both in the UK and in Australia and been a contestant on the UK version of I'm a Celebrity Get Me Out of Here.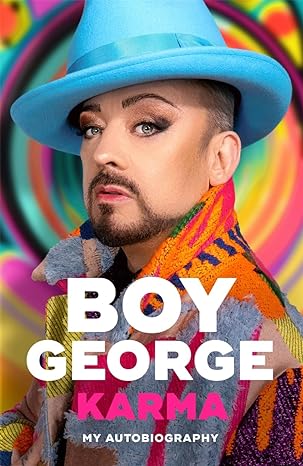 "I went to a lot of trouble to create Boy George and then I went through a whole battle for years about not wanting to be him. But now I enjoy and embrace it in a way that I wasn't able to as a young person…. I'm finally learning to be George Alan O'Dowd from Eltham." Boy George says of his journey through pop stardom.
"Culture Club is always going to be one of those lovers I go back to. I've railed against it and that Boy George character I created. For years I convinced myself I was a creature of habit, unchangeable, immovable. But eventually you have to look in the mirror. Not looking for spots, looking for something deeper. Why the hell am I here? I would say life is the point of life."
The book delves into his challenges with addiction, his interactions with other celebrities including David Bowie, Prince and Madonna and all the highs and lows of a life lived in the spotlight.
Blink Publishing, a non-fiction imprint of Bonnier Books UK, has acquired the rights to the new memoir.  Editorial director Ciara Lloyd described the new book as unique.
"George's unique story, told with all the dark humour and honesty that we'd expect from someone like George, celebrates life in all its complexities. It's a true insight into the rather fabulous man behind the headlines."
Karma will be published in hardback, audiobook, and e-book on 9th November. Boy George will narrate the audio version.
OIP Staff
---

You can support our work by subscribing to our Patreon
or contributing to our GoFundMe campaign.