'Boycott this issue': Ruby Rose slams unauthorised pics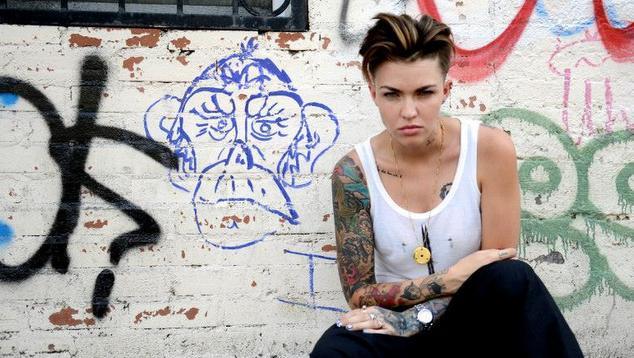 Australian DJ and actor Ruby Rose is calling for a boycott of 'The Untitled Magazine' after the publication printed allegedly unapproved photos in their latest issue.
The publications 'girl power' issue was released on September 16 in conjunction with New York Fashion Week, featuring images of Rose baring her breasts through sheer clothing.
Rose has spoken out, saying she supports the 'Free the Nipple' movement – condemning the practise of female nipples being censored in the media – however, she says these particular images were not approved for publication.
"Imagine my shock to find that @theuntitledmagazine decided to publish images of me after we explained we wouldn't be doing the shoot if I wasn't appropriately covered," Rose posted on Instagram.
The comment was attached to the offending image, which Rose had edited so the applications delete menu was covering her breasts.
Rose says the photos had been taken eight months ago and believes the interview serves little purpose in print so long after the original interview.
"The interview made no sense 8 months on. Please if you are a fan of mine boycott this issue. Or you are buying into greedy, exploitative propaganda," Rose writes, "I have plenty of other shoots I'm proud of with professionals coming up its not needed in your collection."
'Untitled' editor in chief, Indira Cesarine, told UK publication 'Independent' that they would never post unauthorised photographs.
"The photo shoot was an original production for the magazine's 'Girl Power' themed print edition, which was photographed exclusively by female photographers and written exclusively by female journalists in an effort to promote gender equality and female empowerment," Cesarine says.
"Unfortunately no concerns were raised to the magazine regarding these photos prior to the issue being printed and distributed."
Leigh Hill