"This is some bullshit!" Comedian Kathy Griffin on the postal survey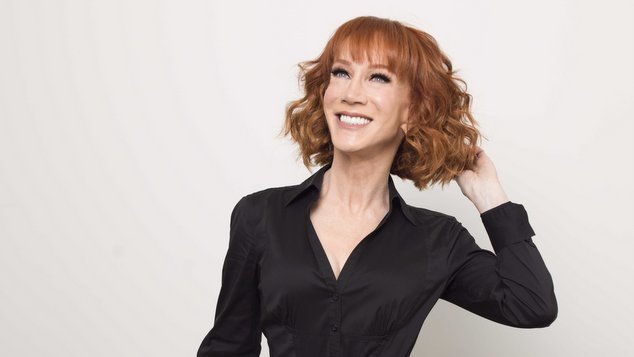 "This is some bullshit!" is comedian Kathy Griffin's opinion of Australia's marriage postal survey.
Never one to hold back on her opinions, Griffin is over recent controversies in career and embracing a new sense of fearlessness.
"It's like something my ninety seven year old drunk mother would come up with. 'Why doesn't everybody just put it in a nice postal envelope?'"
Griffin said it reminded her of a congressional race in Montana, where a postal vote had been proposed as the methodology.
"They know that younger people are less likely to know what the a fucking envelope is." the comedian said, noting that she loved recent videos made by Australian drag star Pauline Pantsdown that provided an explanation.
"Malcolm Turnbull and I aren't talking at the moment." Griffin said, sharing that Australian's disappointment in their current Prime Minister was reminiscent of Barrack Obama during his first term.
"I want to be optimistic…he is kind of reminding me of where Obama was during his first term, we were all disappointed, we were like 'really Barrack?' but then the country 'needs a second', when he finally came around it was a big deal.
Griffin said the path Australia is taking to get to marriage equality is very similar to what the USA went through. "I can't imagine that you're not going to get there, but it's embarrassing that New Zealand got there before you."
The comedian has been a long term campaigner for LGBTI rights, and even testified before the US congress over their 'Don't Ask, Don't Tell Policy', but she has some bad news for me.
Apparently I'm not interesting enough for the brave new world of radical sex education, I should really consider upgrading to one of those newer letters, or maybe even becoming a number., she suggests.
"You're a gay man, but being a gay man isn't enough any more." Griffin said, "It's too boring, you've either got to be fluid, or trans, or pan, you can't just be a gay guy. You've got to get an edge, you've got to go harder."
Griffin is famous for embracing that she's a D-list celebrity, and has some words of advice for people who are aspiring to become Perthonalities, she recommends aiming for a bigger market.
"Oh God, I love that there's a word for it!" Griffin said, "It's a very niche market, you think I work hard to sell tickets, those Perthonalities must be doing fifty boners."
Griffin suggests Perth celebrity void could be filled by sending some unwanted ones from Hollywood.
"I can put Kim and Kanye in a crate and ship them over. We're are crawling with Kardashians here, I can send you a minimum of five Kardashians today."
Griffin promises she can through on the deal, Kim and Kanye are her neighbours, she turns away from our call and hollers for Kim Kardashian's attention.
"All her kids are named after an airline or a compass" she then quips.
The comedian said she's look forward to her upcoming world tour, and is eager to get back on stage. She's looking ahead, after being embroiled in controversy over a joke where she brandished a decapitated head, resembling President Donald Trump
Griffin is over the controversy, and has no more time to hear those who were critical of her work. She now really has no fear, and while she's persona non-grata in the USA, she's heading out to tour the rest of the globe.
"I'm looking forward to being able to go on stage – completely uncensored – with no old white network – or studio – son of a bitch – trying to shut me up – like they have been trying to do my whole career – just because I'm a 56 year old woman who wants to tour the world and make people laugh. That's my original sin."
While many 90's sitcoms are making a comeback, Griffin says she doesn't think anyone is eager for a reboot of Suddenly Susan, the show she starred in alongside Brooke Shields.
"I don't think that show even airs anywhere, I think all the episodes are in a vault at Brooke Shields house, or maybe Andre Agassi's house, that's how far back this story goes.
"Brooke Shields hates me," Griffin declares, "I put a story about her in one of my TV specials, she thought it was funny when she came to see it live, but she didn't like it when it was in the special.
"I love her, but she doesn't care for me, but that describes ninety per cent of my relationships."
Catch Kathy Griffin when she appears at The Astor Theatre on Tuesday 31 October, tickets are available from Live Nation Australia.
Graeme Watson
---

You can support our work by subscribing to our Patreon
or contributing to our GoFundMe campaign.