Cameron Sithole-Modisane: "I'm African and I'm Gay"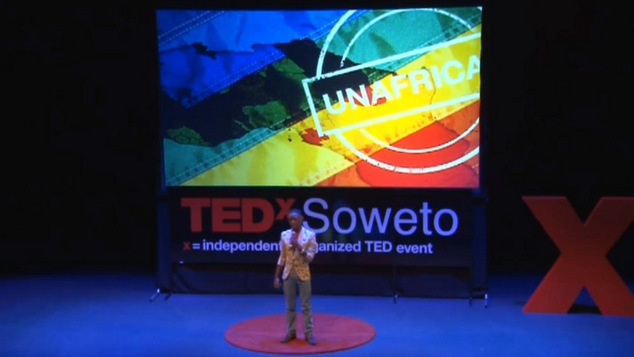 Check out this video from Tshepo Cameron Sithole-Modisane speaking at TEDx in Soweto on November 2nd this year.
Sithole-Modisane speaks about challenging homophobia in Africa and his experience of marrying his partner in a traditional wedding in rural South Africa.
Sithole-Modisane shares his experience of having to catch and slaughter a bull, part of the traditional marriage ceremony, the media's interest in his and his partners wedding and his desire to address the stigma experience by gay people.
"We're African and Gay and being gay is as African as being black," said Sithole-Modisane.

TedX are independent events based around the concept of the international TED (Technology, Education,Design) talks that occur twice a year. Speaker present short talks on their subject matter. Created in the spirit of TED's mission, "ideas worth spreading," the TEDx program is designed to give communities, organisations and individuals the opportunity to stimulate dialogue through TED-like experiences at the local level.
Follow Tshepo and Thoba's story at their Facebook page and blog.