CD Reviews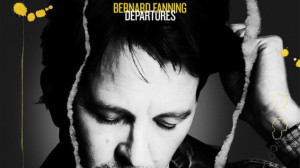 Bernard Fanning
Departures
Dew Process
Bernard Fanning's latest record 'Departures' doesn't break far away from the artist's guitar laden crooning that occurs during his work with Powderfinger. The album kick-starts with 'Tell Me How It Ends', an upbeat rip-roaring song that would have been great were it not for a disappointing second track 'Limbo Stick' – the song is as lame as the title.  Later on the easy listening track 'Departures (Blue Toowong Skies)' leads onto 'Zero Sum Game', the best place for this song is an outback bikie bar; unexpected guitar riffs with a country tone create confusion at times. The album would best be described as inoffensive.

Nadine Walker  
Tricky
False Idols
!K7
Here's Tricky's eleventh album and it's a good one, but it's actually not incredibly different to his other ten albums. He quietly raps over trip hop sounds while female vocalists sing along, often in a lead vocal role. It's the successful template that brought Tricky to prominence through Massive Attack and his aclaimed debut 'Maxinequayle'. It's a solid album as good other his other career highpoints like 'Pre-Millenium Tension' and 'Knowle West Boy', but it is absoloutley "more of the same". If you love Tricky you'll love this, but do you really need one more Tricky CD?              
Graeme Watson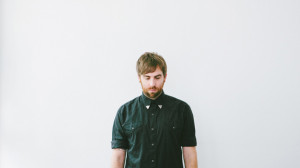 Josh Pyke
The Beginning and the End of Everything
Ivy League
Best served surrounded by friends and families on a sunny Sunday afternoon, Josh Pyke's new album could easily see you into the early hours of Monday morning whilst on repeat. Pyke's soothing tones don't overshadow the grouping of instruments that make you feel like you've just had a warm meal on a winter's night.  Jumping from tambourines with the second track 'The Beginning and the End of Everything' to harmonica on 'Leeward Side', the album continues on a journey of happiness that makes you want to dance around your kitchen barefoot. 
Nadine Walker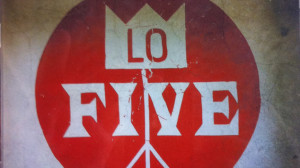 Lo Five
Singularity
Lo Five
This duo is made up of keyboardist Alan Goodman and Tam Morris. Morris' career to date has largely been in the film industry, but as a teenager he wrote a huge hit when he helped his older sister Jenny compose her megahit 'Break in the Weather'. The songs are deep and soulful. 'We Do' is a song that will have you singing along on the first listen, a slice of summer, 'Little Man', a collaboration with The Sweet Inspirations, sound like an old soul standard, 'Subline' moves in reggae disco teritory, while 'Heavenly Ho' is tinged with the blues. This is an interesting album that traverses a range of musical genres.                    
Graeme Watson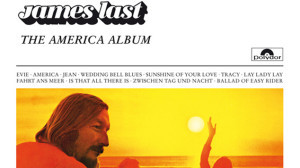 James Last
America
Polydor
Yes, James Last – you can his records in any op shop. The cheesy band leader of Trumpet a Go-go Volumes 1-3 surprisingly has an intriguing CD out. Recorded in 1969 this album was never released until now. It's a combination of Last's own compositons and well known tunes of the late 60s. Working his way though Dylan's 'Lay Lady Lay', McGuinn's 'Ballad of the Easy Rider', KcKuen's 'Jean' and Nyro's 'Wedding Bell Blues' this sounds like an amazing film soundtrack. It's laid back and relaxed, but it's sounds huge – a great Sunday morning coming down CD.
Graeme Watson