The Challenge of a Streetcar Named Desire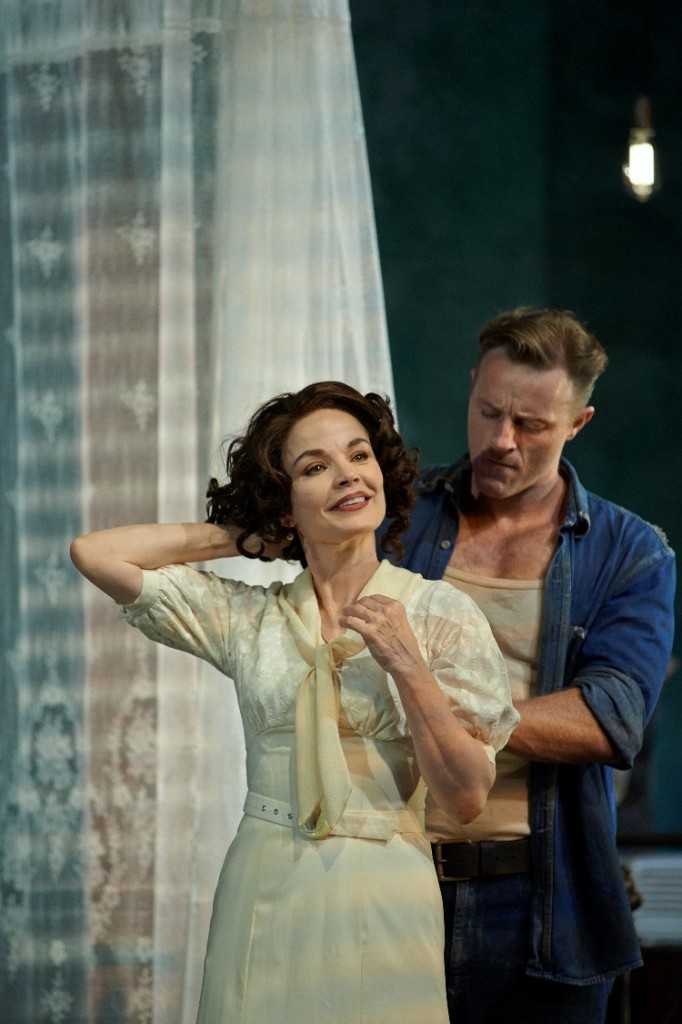 Taking on a classic play like Tennessee Williams' 'A Street Named Desire' might seem like easy programing to some. It's a universally acclaimed classic, it hasn't been performed in Perth for many years and it's guaranteed to bring in that reliable traditional theatre going audience. Some may call this a safe bet for Black Swan State Theatre Company.
Yet, mounting a production of this play is filled with many challenges. While Kate Cherry's production keeps it's staging and setting traditional it also inherits the challenges of a play that was first staged on Broadway in 1947 with Marlon Brando and Jessica Tandy in the leading roles.
The play takes it time, it's a story telling style from yesteryear, the characters slowly unravel their tale, peeling away the layers of their story – it takes sometime for anything to happen but when it does get going it's a story with some operatic drama.
This is acknowledged as one of the great female stage roles, and it's easy to see why Sigrid Thornton signed up up to the challenge. Thornton's Blanche DuBois is a good mix of comedy and drama. Thornton tackles the challenge of the southern accent well and her performance transports you to another time.
Jo Morris delivers an admirable performance as younger sister Stella Kowalski and Nathaniel Dean is energetic in the role of Stanley.
Watching this play in 2014 has to be a very different experience from what people experienced in 1947, in today's world the play has lost it's scandal, it sexuality and it's edge. Passionate scenes which would have been risque at it's debut and pedestrian by today's standards. While the issue of domestic violence would have been conversation starting in the past, today it's more likely to make us wonder why we still haven't solved many of society' challenges.
This is one of theatre's great plays, but you have to set your expectations correctly when you go to see it. Appreciate it's great performances and think what the world was like when this was a scandalous tale to be told. In context – it's a great theatrical experience.
'A Streetcar Named Desire' is playing at the Heath Ledger Theatre at the State Theatre Centre. Extra shows have been added due to popularity and the show now runs until 11th March.
Graeme Watson, images: Gary Marsh