Chris Smith says the Evie Amati case should be a wake-up call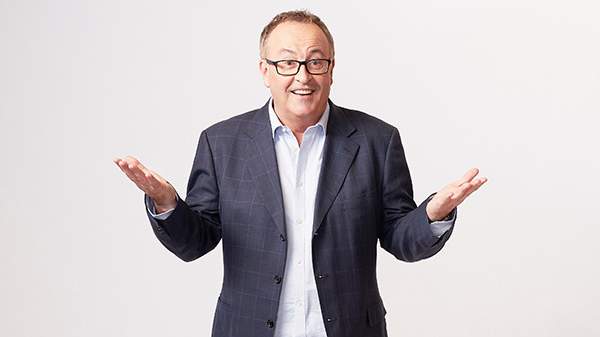 New Sky News presenter Chris Smith says the LGBTIQ lobby is facing a dilemma and does not how to respond to the case of Evie Amati, who was convicted of attempted murder earlier this year.
The former 2GB talkback jock has joined the Sky News team and is sitting in for Andrew Bolt on The Bolt Report. Smith says LGBTI people need to look at the case of Convicted murderer Evie Amati and realise that surgery is not the answer for all transgender people.
Amati, who is transgender, was convicted of the attempted murder of three people in January and sentenced to nine years in prison. The prosecution is appealing the sentence arguing that it is not sufficient.
During the proceedings it was revealed that Amati has chosen to de-transition. During her time in prison Amati has reportedly been attacked by another prisoner because of her decision to de-transition. Amati asked the court not to extend her sentence. The court has reserved its judgement.
Chris Smith said the case should be a wakeup call for people who advocate for gender transitioning.
"What  a dilemma for the LGBTIQ lobby, after all it dogmatically insists that gender is a matter of subjective belief – irrespective of biology." Smith said on the Monday night edition of the program. "It fiercely defends a man's right to identify as a transgender woman – but what will it say in this case where an axe wielding transgender woman makes a partial concession to reality?"
"Will they defend her right to de-transition? It's a bit at odds with the standard narrative, or it will it be a case of an uncaring society, us that is, browbeating a 27 year-old oppressed young woman into conforming with gender stereotypes – I think we know the answer to that."
"Maybe Evie's feelings of being an outcast have a lot more to do with her hideous crime that any confusion about her sexuality – she'd scare the hell out of me."  Smith said.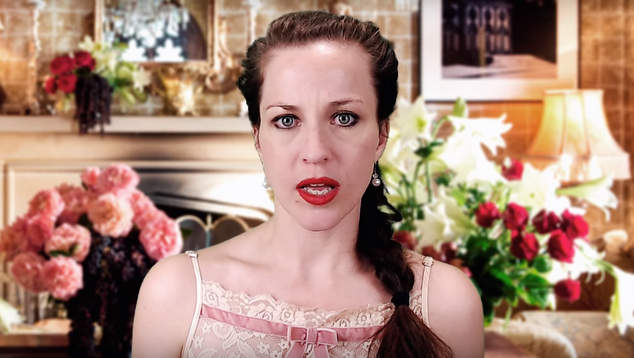 Smith continued the conversation with regular contributor Daisy Cousens who said the LGBTIQ community was staying quiet about Evie Amati's detransitioning because people in the LGBTIQ community always project the idea that being transgender is a "wonderful ideological thing".
"The problem is, what they project is that being transgender is this sort of wonderful ideological thing that's part of their gender identity and who they are etc etc, but in reality it's not. It's linked to gender dysphoria, which is a the distress that people can feel when they feel like they've been born in the wrong body, and it is an incredibly difficult condition to live with." Cousens said.
"For some people living with gender dysphoria surgery is the answer, they have the transition surgery and live, perhaps not happily ever after, but they do successfully live as the opposite gender. However that's not necessarily the right option for everyone, as we can see in the case of Evie Amati.
"Another example I'll give is a gentleman named James Shupe, who was the first man in America, well the first person, to be recognised as gender non-binary. He has since detransitioned and is an outspoken critic actually of transition surgeries because of there very very high rates of complication they have. So this is totally against their narrative.
"The problem with being so militant about this, is the mental health of trans people runs totally unchecked if you make out like surgery is the only option." Cousens said.
The conservative commentator said figures from the National LGBTI Health Alliance was showed that transgender people are about 11 times more likely than the general population to commit suicide.
"That is a terrible statistic, so letting the mental health of trans people slip like this by insisting that they have these transition surgeries is incredibly harmful and in the most extreme of cases we end up with the Evie Amati situation." Cousens said.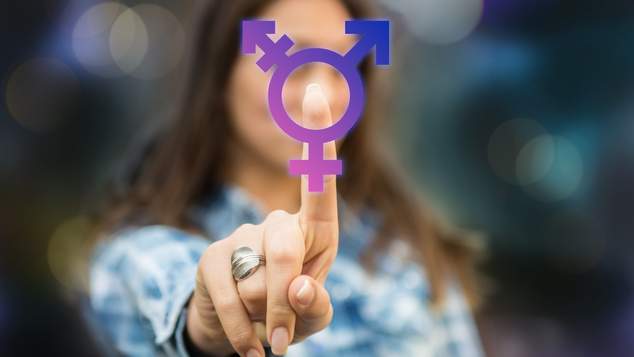 Studies show transgender health can improve after gender reassignment surgery.
There is a constant stream of studies measuring the effectiveness of different approaches to treating gender dysphoria and how mental health is affected.
Cornell University conducted a literature review of all peer-reviewed articles published in English between 1991 and June 2017 that assess the effect of gender transition on transgender well-being.
They identified 56 studies that consist of primary research on this topic, of which 52 (93%) found that gender transition improves the overall well-being of transgender people, while 4 (7%) report mixed or null findings. The team at Cornell UNiversity found no studies concluding that gender transition causes overall harm.
A 2017 study undertaken in Sweden looked at 190 patients undergoing male-to-female gender reassignment surgery at Karolinska University Hospital between 2003 and 2015. They measured the patients quality of life one year, three years and five years after their surgery. They found that quality of life improved, but still remained lower than the general population.
A 2018 study at Essen University Hospital in Germany also found that of the 156 people they studied, those who had undergone gender reassignment surgery were overwhelmingly happy with the outcome.
Overall, 71 percent of the participants reported feeling very satisfied with the "optical and functional results" of the surgery, with 76.2 percent of the participants saying that they were able to achieve orgasms.Over 80 percent of the participants reported seeing themselves as female, and 16 percent said they felt "rather female."
In Australia for transgender people under the age of 18 it is very rare that surgery of any kind is permitted. Often people diagnosed with gender dysphoria are treated with puberty blockers and cross-sex hormones.
One of the largest ever studies into transgender youth was conducted in Australia by the Telethon Kids Institute. The Transpathways research found that the majority of mental health stress that transgender youth experience is related to external factors such as how other people treat them, rather than gender dysphoria.
In 2018 the World Health Organisation stopped classifying being transgender as a mental illness.
OIP Staff
19-08-19 Update this article has been updated since it was originally published to improve clarity.  
---