MPs continue to argue over the plebiscite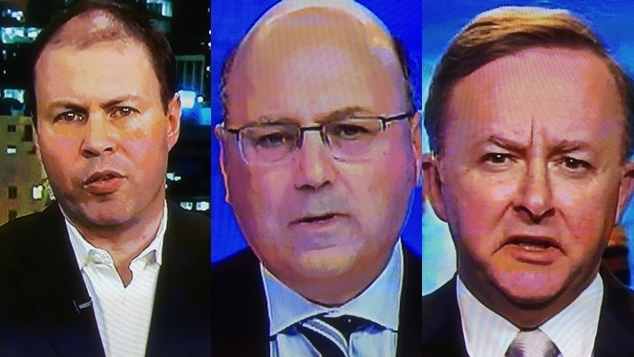 The government is vigorously defending it's plan for a national plebiscite as the only way forward for the marriage equality issue.
Cabinet Secretary Arthur Sinodinos appeared on 'Karvelas' on SKY News and told host Patricia Karvelas that the government was committed to holding a plebiscite on marriage equality.
"The problem we have as a government is people are telling is not to keep our promises. We went to the election with the promise to have a plebiscite." Sinodinos said.
The Senator from NSW said people within his own Greek Orthodox religious community had told of there approval of the plebiscite plan.
"People out there have an expectation that they will be consulted through a plebiscite and we want to keep that promise. Why do people try to keep trying to stop us keeping our promises?" Senator Sinodinos asked.
Senator Sinodinos said he was not willing to speculate on what would happen if the government was not able to get the plebiscite legislation approved.
A short time later the Minister for the Environment and Energy, Josh Frydenberg appeared on 'Viewpoint' with Chris Kenny and also refused to speculate on what might happen if the Labor party decided to block the plebiscite legislation.
"Our policy is to have a plebiscite and we're hopeful and confident that the Labor party will support that because their objective must be to see marriage equality or same sex marriage legislated in this country, and they know they are in opposition so they can't determine the type of process that will take place." Frydenberg said. "We won the election, we took to the election a plebiscite policy."
Frydenberg said Labor leader Bill Shorten should show the Australian people that he has trust in their view. Frydenberg called on the Labor leader to "do what is right in the circumstances".
"Sure, it's not his ideal solution but he's the opposition, and we're the government and we won the election, and he should start getting used to that, rather than walking around 'punch-drunk' thinking that he won an election that he didn't."
While the government ministers refused to be drawn on whether they had a Plan B if Labor blocked the plebiscite legislation.
Labor's Anthony Albanese also appeared on 'Karvelas' and said if the government was serious about bringing in savings it would drop the $160 million dollar plebiscite and allow a free vote in parliament.
Albanese said the question of whether the plebiscite would be successful or unsuccessful in bringing about marriage equality was irrelevant.
"I believe the numbers are there to support marriage equality in the parliament. We don;t have plebiscites over tax policy, education policy health policy, whether we go to war or not. All of these fundamental issues we don't have a plebiscite on, but we want to have a plebiscite and give everyone a vote about relationships, someone else's relationship." Albanese said.
The Labor front-bencher said he found the proposal extraordinary and labeled it a strategy for delay by the coalition.  Albanese said he believed the parliament should vote on the issue.
The leading lobby group for marriage equality Australian Marriage Equality (AME) will this week meet with representatives from all major parties, and urge them to work together to deliver a pathway to marriage equality without delay.
Alex Greenwich, the Chair of AME said marriage equality was long overdue in Australia.
"AME will use the first week in parliament to remind MPs that the time for marriage equality is long overdue and should not be delayed any longer," Greenwich said.
"No one party by themselves can deliver marriage equality either through a free vote or a plebiscite. AME is calling on political parties to work across the aisle to deliver this essential reform.
"We call on all MPs not to play politics with the equality of gay and lesbian Australians. They have waited long enough to be equal and shouldn't have to wait any longer.
"Poll after poll have consistently shown Australians want marriage equality now. They want to see their gay and lesbian family members and friends extended the same opportunities in life without delay.
"This is a straightforward change that allows all Australians to be treated equally under the law and that includes being able to marry the person they love." Greenwich said.
The Australian Christian Lobby today said the plebiscite was necessary and concerns about LGBT people being subjected to homophobic arguments were illogical.
"A public policy change for a minority which has big consequences for the majority should be allowed to be discussed by those whose rights and freedoms will be affected by the change," ACL boss Lyle Shelton said.
Shelton said changing the nation's marriage laws had far reaching consequences that included education policy, freedom of speech and anti-discrimination laws.
OIP Staff