Concern that religious freedom legislation has been leaked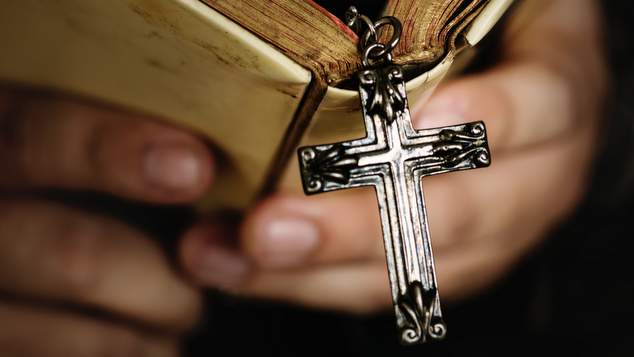 Conservative group Family Voice Australia has reportedly emailed its members detailed information about the government's planned religious freedom legislation indicating that the proposed legislation has been leaked.
The Star Observer discovered that the group's leader Charles Newington emailed their members outlining the specific legislation details.
"Three pieces of legislation are to be introduced: a Religious Discrimination Bill; a Religious Discrimination (Consequential Amendments Bill) which will amend other Commonwealth legislation to ensure consistency with the Religious Discrimination Bill; [and a] Human Rights Legislation Amendment (Freedom of Religion) Bill which includes the appointment of a Religious Freedom Commissioner," Newington wrote.
Newington told followers that the legislation is insufficient and does not go far enough to protect religious freedom.
"The bottom line is that the above legislation will not provide comprehensive protection for all areas of religious freedom," he wrote earlier today.
Family Voice Australia said the government must ensure that more protections are added for faith based schools and charities, and that parents must be allowed to veto parts of the school curriculum based on their religious beliefs. Family Voice Australia would also like to see legislation that guarantees people can express their religious beliefs in their workplace.
Just.equal spokesperson Rodney Croome told the Star Observer he was concerned that it appeared that religious groups were being given access to the proposed legislation when other concerned members of society were being kept out of the loop.
"I am concerned that a conservative religious group appears to know what is in the Government's proposed legislation before consultation with the LGBTI community has even begun," Croome said.
"I call on the Government to be honest and open with us about its legislation, and to be so immediately if it wants to maintain any semblance of trust and good faith."
"I am also deeply concerned by what these religious groups are saying is a 'religious freedom' bill over and above religious discrimination legislation."
Attorney General Christian Porter is currently conducting a series of briefing sessions amongst coalition MPs outlining how the proposed legislation will work. The bill has already reportedly undergone over 50 drafts.
Earlier this week government backbencher Senator Concetta Fierravanti-Wells repeated her call for the legislation to be more wide ranging taking into account a range of religious freedoms, rather than merely tackling discrimination.
Appearing on Sky News, Senator Fierravanti-Wells said Christians in Australia were now living in fear.
"Those quiet Australians… many of whom who believe in faith and family, now feel 'if I go out and quote my Bible, am I going to face some sort of trouble."
Senator Fierravanti-Wells said she had spent time consulting with people across religions and political backgrounds and there needed to be a wider set of protections based on religious freedom.
OIP Staff
---