Controversial PrEP posters appear around Perth suburbs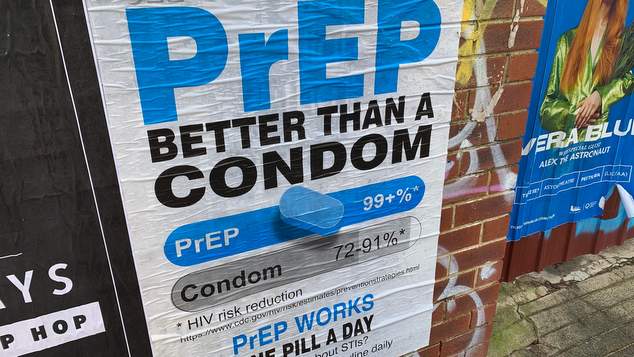 A controversial poster that argues that PrEP treatment is more effective than condom use has appeared around Perth. The ad promotes the uptake of PrEP but health professionals question how the ad downplays condom use.
The advertising campaign from grassroots community group See It Clearly 2020 appeared on the streets of Melbourne earlier this month. The posters highlight that PrEP – the HIV preventative treatment that sees people who are HIV negative take a daily pill that makes it almost impossible for them to contract the virus.
While PrEP treatment has had a significant effect on HIV rates in many areas around the world, it has also been accompanied by an increase in rates of other sexually transmitted infections. Health organisations encourage the use of PrEP in conjunction with other strategies to prevent other STIs. The posters however suggest another strategy, taking a small dose of doxycycline daily to prevent the other common STIs.
Doxycycline is prophylactic antibiotic which reduces the transmission of some STIs, but is not 100 percent effective. It only prevents against bacterial infections and regular use can result in antibiotic resistance. Regular use to prevent STI's is not recommended by official medical bodies.
WA AIDS Council CEO said it was concerning that the posters were now appearing in Perth, and highlighted that the official advice is still encouraging condom use.
"It is concerning these posters are now in Perth.  While PrEP is more effective than a condom in preventing HIV, the WA AIDS Council still encourages people to use condoms to prevent STI's.  People need to be aware of all safer sex practices such as PrEP, Condoms, Treatment as Prevention and U = U so they can enjoy safe and pleasurable sex" Kernohan told OUTinPerth.
A study has been conducted on the effectiveness of using doxycycline to prevent STI's including gonorrhoea and syphilis. Published in 2018, the study showed that men who were on PrEp for HIV who also took a regular dose doxycycline were less likely to contact others STIs.
Experts warn however that further trials and testing is required before they would recommend the process suggested in the posters. There is concern that not enough research has been conducted into the long term effects of regularly taking the medication.
See It Clearly 2020 previously rolled out a campaign pushing for PrEP treatment to be added the Pharmaceutical Benefits Scheme.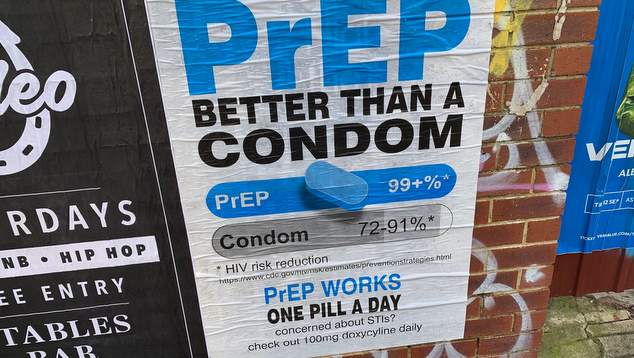 Graeme Watson