Cross party bill for marriage equality introduced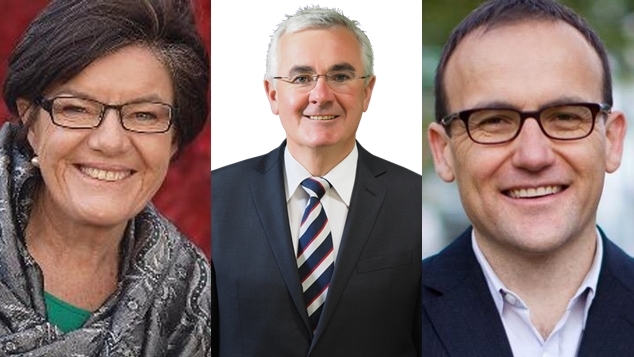 The Greens Adam Bandt, alongside independent MP's Andrew Wilkie and Cathy McGowan, have announced that they will introduce their private members bill for same sex marriage.
The announcement comes Labor leader Bill Shorten and deputy Tanya Plibersek also announce the introduction of a similar private member's bill.
In announcing the bill the cross party group noted that their bill would still allow churches to be exempt from performing marriages.
In a media statement Andrew Wilkie said that while the Labor party has also introduced a bill, legislation from a cross party perspective had the best chance of being accepted by the Coalition.
Neither bill will have a a significant chance of getting to be debated on the floor of the house though. To achieve that the non-government would need to suspend the standing orders of the house, a move that requires an absolute majority.
To pull off the move, two members of the coalition would have to cross the floor and support the move. As independent MP Bob Katter is opposed to marriage equality, it's actually more likely that three government MPs would need to cross the floor.
OIP Staff