Deeming says she will fight push to remove her from the Liberal party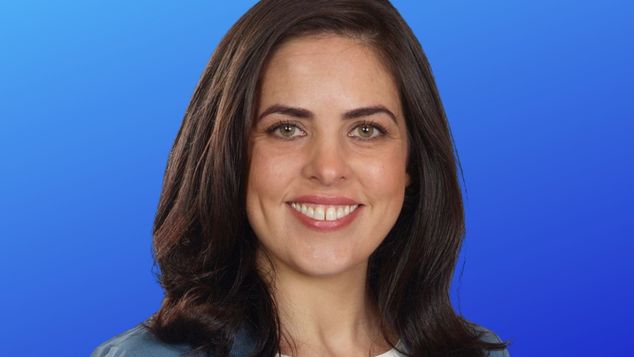 Embattled Victoria Liberal MP Moira Deeming says she will fight Victoria Liberal leader John Pesutto's push to have her removed from the party.
Warning: This story has details which might be distressing to some readers. For 24-hour crisis support and suicide prevention call Lifeline on 13 11 14. For Australia-wide LGBTQI peer support call QLife on 1800 184 527 or webchat.
In a lengthy statement to the media on Monday the recently elected MP said she had done nothing wrong.
On Saturday the upper house member took part in the 'Let Women Speak (LWS)' open mike event that was held in front of the Victorian Parliament. The event is part of a tour involving British activist Kellie-Jay Keen who promotes anti-transgender views. Online Keen uses the pseudonym Posie Parker.
While every stop of Keen's tour of Australia has drawn counter-protesters that significantly outnumber her supporters, at the Melbourne event a neo-Nazi group also attended holding a sign that read "Destroy Paedo Freaks" and the group made Nazi salutes and shouted abuse at the supporters of transgender rights.
"Let me clear – I have done nothing wrong. Those who organised the Let Women Speak event on the weekend have done nothing wrong." Deeming said defending her involvement in the event. "Despite this, a select few members of the Liberal leadership team have condemned me unjustly. This is an inflection point for the Liberal Party in Victoria. There are two paths the Party must choose from."
The showdown between Deeming and the party's leadership team will take place at a party room meeting on Friday, with political analysts suggesting that leader John Pesutto's leadership will be badly damaged if the majority of MPs support keeping Deeming in the party.
"My intention is to fight and to remain a member of the team. I hope that my colleagues draw the line and say enough, and that I am able to fight alongside them. I hope that when I have the opportunity to present the facts as they occurred, that my colleagues will stand on principle and vote down the motion to have me expelled." Deeming said.
The MP, who has a long history of campaigning against transgender rights, said she was unaware that the group of black clad largely masked men were a neo-Nazi group until after the event had concluded.
Deeming said she condemned the protesters from transgender rights groups who infiltrated the event, but also condemned the neo-Nazi group's participation.
"I also condemn of the actions of the masked men in black who were later identified as Neo-Nazis, who gate-crashed the Let Women Speak event. Most of the LWS supporters did not realise who they were until they were being escorted out by Victoria Police, when they did the despicable Nazi salute.
"I completely reject the beliefs of National Socialists (Nazis) and I have seen first-hand the impact that the Holocaust had on a family member." Deeming said, her condemnation of the group coming two days after the event.
One Nation leader Pauline Hanson has offered Deeming a spot in the One Nation party if she is ejected from the Liberals, while Family First have also issued an invitation for her to join their party.
Prominent Liberal party members have voiced their support for Deeming including Senator Jacinta Nampijinpa Price, Warren Mundine, and former South Australian Liberal member Nicole Flint.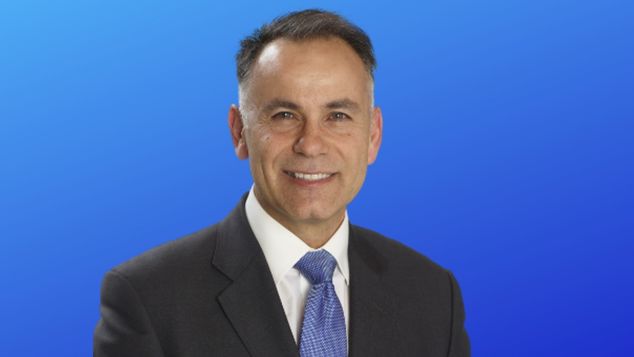 Victorian Liberal leader John Presutto has declared Deeming's position in the party is "untenable". After announcing he would move to have her kicked out of the party in media statement on Sunday night, he restated his intention at a media conference and via several interviews on Monday.
"Moira Deeming not only attended this protest on the steps of parliament but was actively involved in different ways in the organisation and promotion of this protest at which there were speakers with known links to neo-Nazis," he told ABC News Breakfast. "I won't have any of it."
"What I'm doing is a statement that we will not tolerate or ever accept any association with neo-Nazis and white supremacists or anybody who sympathises with them." John Presutto said.
Presutto's accusation that organisers and speakers at the event support far right views has been met with threats of legal action for defamation.
OIP Staff 
---
Do you need some support?
If you are struggling with anxiety or depression, support and counselling are available from:
QLife: 1800 184 527 / qlife.org.au (Webchat 3pm – midnight)
QLife are a counselling and referral service for LGBTQIA+ people.
DISCHARGED: [email protected] / discharged.org.au
Discharged is a trans-led support service with peer support groups for trans and gender diverse folks.
Lifeline: 13 11 14 / lifeline.org.au
Beyondblue: 1300 22 4636 / www.beyondblue.org.au
---

You can support our work by subscribing to our Patreon
or contributing to our GoFundMe campaign.