Denmark will no longer class being transgender as a mental illness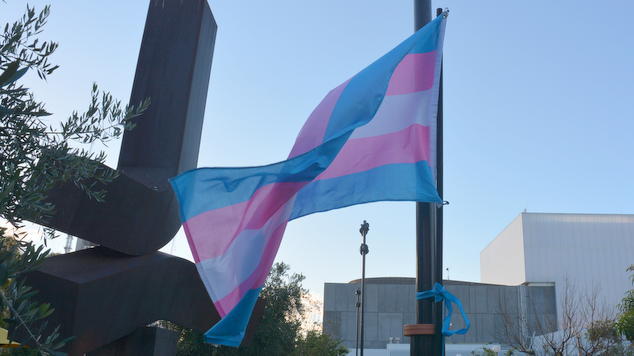 Denmark has announced that it will no longer consider being transgender a mental illness as of January 2017.
The progressive nation announced it's reclassification citing frustration will the slow progress at the World Health Organisation. Denmark will be the first country to remove the condition from its list of recognised mental illnesses.
"At the moment, transgender is listed as a mental illness or behavioural problem," said health spokesman Flemming Moller Mortensen. "That is incredibly stigmatising and in no way reflects how we see transgender people in Denmark. It should be a neutral diagnosis."
Denmark's Health Minister Sophie Lohde said there were moves to change the classification via the World Health Organisation but the progress had been slow. The minister said Denmark was no longer prepared to wait for the global organisation.
The proposal to declassify sexual orientation in the International Statistical Classification of Diseases and Related Health Problems was first put forward in 2014, but a decision is not expected until sometime next year.
The decision has been welcomed by transgender advocacy groups in Denmark. Linda Thor Pederson from LGBT Denmark said the move was a "big step forward".
"Being transgender is a natural variation, like being left-handed," Pedersen told RT News. "We are not sick, and therefore don't belong in the chapter on mental illnesses. Some people still think we are mentally ill, because our diagnosis is in the psychiatric chapter. This proposal can make a big difference towards changing that."
Princess Mary speaks at LGBT Conference in Copenhagen 
Last week Crown Princess Mary spoke at an LGBT forum in the nation's capital Copenhagen.
Opening the three day long conference Princess Mary declared; "We must be united in fight against discrimination", in the hopes for "a life of dignity for all".
Denmark was the first country in the world to allow same-sex couples to form a civil union and in 2012 it's parliament voted in favour of marriage equality.
In 2014 the square next to Copenhagen's imposing City Hall was renamed 'Rainbow Square' in recognition of the city's LGBTIQ population.
Graeme Watson