Documentary Screening Supports LGBTIQ Aging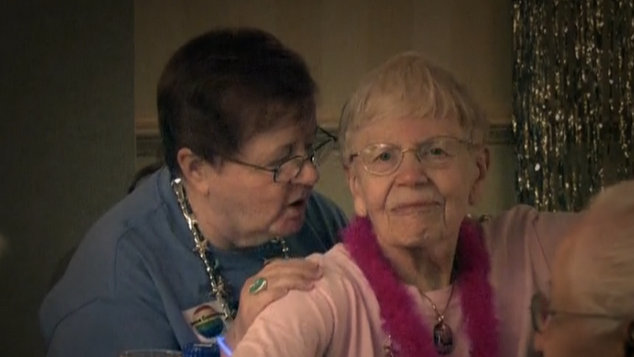 This Wednesday at Curtin University, an award winning documentary will be screened alongside a panel discussion, all with the aim of supporting aged members of the LGBTIQ community.
The WA Dementia Training Centre and the Dementia Behaviour Management Advisory Services (DBMAS), in conjunction with Curtin University are presenting a screening of the award winning documentary 'Gen Silent' alongside a panel discussion on issues affecting the aging LGBTI community.
'Gen Silent' won the Frameline Audience Choice Award for Best Documentary in 2011, the Jury Award for Best Documentary at the Sacramento Film Festival and many more. The film explores the world of aged care for those who are lesbian gay, bisexual and/or transgender, and may face discrimination at the hands of those who are meant to care for them. Many older members of the queer community, who may not have a wide support base of friends and family go back into the closet in aged care facilities for fear of prejudice or even abuse.
'Gen Silent' follows the stories of six older LGBT people in their day to day lives for over a year. They face hardship, fear and isolation but also hope as they encounter impassioned people who hope to provide supportive aged care for people of diverse gender or sexuality.
The panel discussion will include Dr. Jude Comfort, a Senior Lecturer at Curtin University, clinical psychologist Dr. Dan Parker and registered mental health nurse Christina Atkins, who is also the team leader at Western Australia's Dementia Behaviour Management Advisory Services (WA DBMAS).
The proceedings begin tomorrow at 6pm, with a light supper being served at 5. More information and tickets available here. Watch the trailer for 'Gen SIlent' below.
Sophie Joske