Film Reviews: Battle of the Sexes on the court and at the table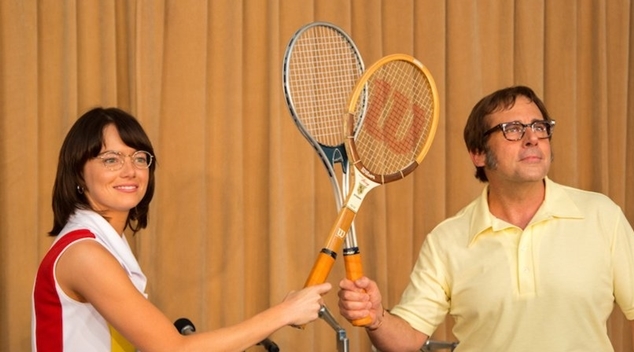 Little Miss Sunshine directors Valarie Faris and Jonathan Dayton's latest film Battle of the Sexes (★★★★★) is about a misogynistic egotistical man who performs for the public challenging an intelligent, capable woman who wants a better deal for her gender. No … it is not a film about the 2017 American presidential election, but about the most watched sporting event of 1973.
Former world number 1 tennis champion Bobby Riggs (Steve Carell) challenges the women's champion tennis player of the time Billie Jean King (Emma Stone) to a display match that was globally televised to show that men are the superior species.
Riggs described the match as "male chauvinist versus hairy legged feminist" even though King shaved her legs. But the challenge was given at the time when King had been battling the US Lawn Tennis Association for equal prize money. Males were getting eight times more than females and King launched her own touring Virginia Slims women's tournament with the help of Gladys Helman (Sarah Silverman).
Prize money for female tennis players has certainly improved, but some of society's ingrained misogyny seems to echo in present times. While Riggs' bombastic antics are both funny and outrageous, they are disturbingly familiar to recent historical events in America … and around the world.
At the same time as she is fighting the feminist battle on the court and in the board rooms, the married King is fighting her developing affection for the sensuous hairdresser Marilyn Barnett (Andrea Riseborough). Tennis takes a back seat as their relationship blossoms and King struggles with the ramifications. She hopes that "some day we will be free to be who we are and love who we love".
I am ashamed to say that I wasn't aware of how much Billie Jean King did for women in sport and beyond but I am glad that someone has finally made a film to enlighten us.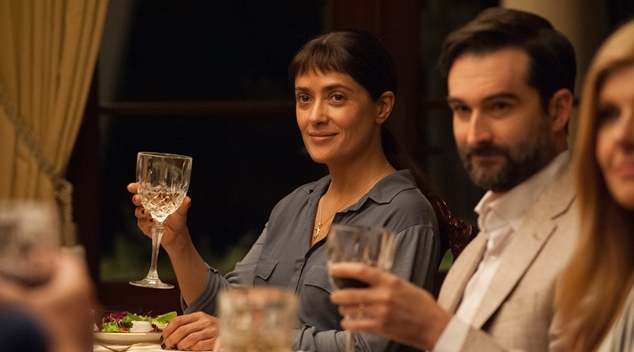 Writer/director Miguel Arteta wanted to convey the emotional pain felt by those on the margins in the frightening cultural climate of today's United States and his film Beatriz at Dinner (★★★1/2) is a battle of class as well as gender.
Beatriz (Salma Hayek) is an immigrant from a poor Mexican town who works as a holistic healer at a Los Angeles cancer treatment centre. After visiting a wealthy client who wants a distressing massage before hosting a dinner party, her car won't start and she is invited to stay for dinner. The usually grounded Beatriz finds herself becoming more and more unsettled as she listens to the smug billionaire property developer Doug Strutt (John Lithgow).
Even before the dinner starts, Beatriz in on the outer as she has nothing in common with the wealthy wives gossiping at one end of the palatial forecourt or the men talking business at the other end. As the evening progresses, it becomes clear that her dinner companions have no regard for the environment or the people they displace.
Beatriz's concerns are brushed aside before the gap between the healer and the hunter widens into a chasm when the entitled Strutt boasts about killing a lion on a recent hunting safari to Africa. It's a pity the film hedges its bets by giving alternate endings to this thought-provoking dinner party as it raises a swarm of controversies that really need to be addressed.
Lezly Herbert
---
Support OUTinPerth
Thanks for reading OUTinPerth. We can only create LGBTIQA+ focused media with your help.
If you can help support our work, please consider assisting us through a one-off contribution to our GoFundMe campaign, or a regular contribution through our Patreon appeal.