Five tunes we'd love to hear at Decadance 1975 – 1985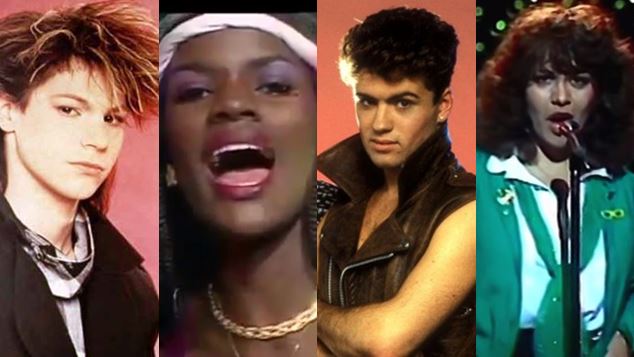 Connections Nightclub's annual Decadance parties return tonight. The event began a few years ago as part of the club's 40th birthday celebrations and it's been so popular it's stayed on the club's schedule ever since.
The first edition tonight celebrates music released between 1975 and 1985. So expect lots of disco and early 80's classics.
Here's a couple of tunes we're hoping get a spin at Decadance 75 – 85.
Christie Allen – Goosebumps 1980 
She topped the Australian charts in 1979 with a series of great tunes, including this mega-hit Goosebumps. Her album Magic Rhythm was filled with songs written by Terry Britten who would go on to write songs for Olivia Newton-John, Lenny Kravitz,Taylor Dayne, Cathy Denis and Celine Dion. He also penned Tina Turner's career comeback record What's Love Got To do With It. A follow up album didn't fare so well and Western Australian artist Christie Allen's time in the spotlight came to the end. Sadly she passed away from pancreatic cancer in 2008 aged just 53.
Pseudo Echo – Don't Go 1985
They were just so pretty- Pseudo Echo released their second album in 1985 and this tune went to number four on the Australian charts. It was all about the teased hair and keytars. The band's cover of Funky Town would be their biggest international hit, and eclipse all of their original material but they made some great records.
Wham – Wham Rap 1982
George Michael made a career singing crooning ballads and funky dance numbers, but we often forget his career began as a white boy rapper throwing out flow about unemployment in Margaret Thatcher's Britain. Mainly we want this to get a spin because we know all the words.
KC and the Sunshine Band – Keep in Comin' Love 1977
Harry Wayne Casey and his writing partner Richard Finch wrote so many great disco era tunes, not just for their outfit KC and the Sunshine Band, but for other artists like George McCray too. While he could have picked Boogie Man, Boogie Shoes or (That's the Way) I like It, this tune holds a special place in our hearts. Last year on the day the marriage laws finally passed through parliament KC and the Sunshine Band played a show in Kings Park – and this is the tune that got the OUTinPerth team dancing.
Marica Hines – Your Love Still Brings Me To My Knees 1981
A tune worthy of the status 'lost classic'. Dusty Springfield recorded this song before Australia's Marcia Hines got a hold of it – but we like her version the best. Later Leo Sayer would also record the catchy tune. This clip's also great if you need some fashion and choreography inspiration.
Head down to Connections Nightclub at 81 James Street for Decadance 1975-1985 on Friday 3rd August. 
OIP Staff
---