Gaga Joins Courtney Act and Shangela on Stage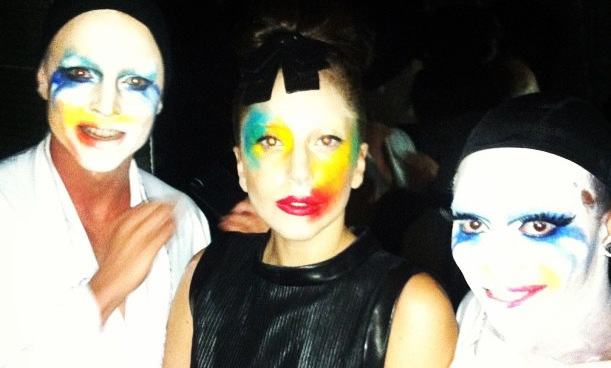 We noticed yesterday that one of our favourite drag queens Courtney Act tweeted that she was putting on a Gaga face, now we know why.
@courtneyact I have got me some @LadyGaga Applause on heavy rotation as I beat my mug tonight.
Last night Courtney and Shangela from 'RuPaul's Drag Race' appeared at Mikey's, a West Hollywood' bar and performed Lady Gaga's new single 'Applause'. Lady Gaga was also part of the act joining the two drag stars on stage to film their performance.
Speaking to Austereo's 'Kyle and Jackie O Show' this morning Courtney explained how she got the call from Gaga.
"She had called and asked me to come painted up like her 'Applause' single cover. And I was working somewhere else but when Gaga asks you to slap on a bit of war paint then you do it," said Courtney.
Watch the video below.
image: Courtney Act's Twitter