Gay men are now able to donate blood in The Netherlands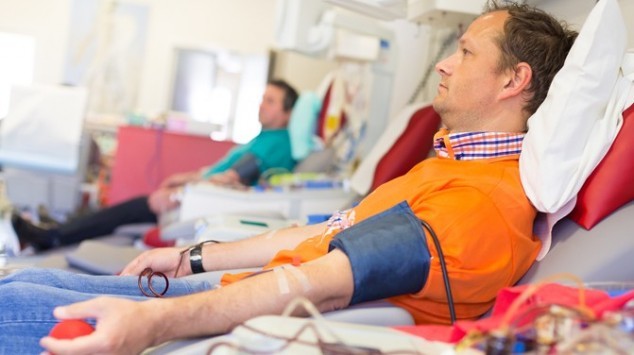 The Netherlands have changed their blood donation regulations allowing gay and bisexual men to donate blood. Potential donors will however have to abstain for sex for twelve months before becoming eligible.
Dutch Minister for Health Edith Schippers said the new policy was a balance between equality and responsibility.
"I am a staunch supporter of emancipation and equality of people, and at the same time responsible for the safe blood supply in the Netherlands," Minister Schippers said in a statement.
While gay rights groups have expressed their disappointment saying the new policy does not go far enough, the Minister highlighted that The Netherlands is now inline with many other countries.
Tanja Ineke the head of COC, which is cited as the oldest LGBT organisation in the world, has described the new policy as "very disappointing." In an interview with broadcaster AT5, Ineke said, "The policy is only of practical importance for bisexual men in long-term monogamous relationships with a woman."
Earlier this week The Greens senator Robert Simms said that it was time for Australia to drop its 12 month ban on gay and bisexual men being allowed to donate blood.
"This is a policy that's being applied to people based on their sexuality," Senator Simms told OUTinPerth.
"Really, the decision around whether or not someone should be donating blood should be based on the evidence. Has someone has engaged in unprotected sex? If so, it's not appropriate for them to give blood – whether it's heterosexual or gay sex, the same policy should be applied."
The current deferral period prevents males who have had oral or anal sex with another man, whether they used protection or not, from giving blood for a year.
A review committee established by the Red Cross Blood Service recently called for the deferral period to be reduced to six months, citing the improvements in medical testing for HIV over the years.
"The Red Cross Blood Service, The Kirby Institute, The Australian Federation of AIDS Organisations all called on the Therapeutic Goods Administration to lower the deferral period to six months," Senator Simms said.
Senator Simms says a six months period is better than the status quo, but his greatest concern is to remove discrimination from the process.
"Why should gay men who are practising safe-sex be prevented from donating blood?" Senator Simms said, "Your capacity to donate blood shouldn't be determined by your sexuality."
Senator Simms has asked Human Rights Commissioner Tim Wilson to investigate the matter.
Graeme Watson, Leigh Hill, image: Stock image – YayMicro|kasto