Get 'Behind the Blue Line' and see WA Police in action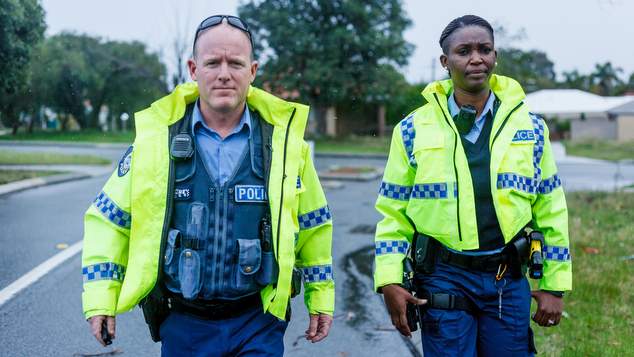 A WA-made documentary about a specialist police team working in the multicultural community of Mirrabooka will screen nationally tonight on SBS from 8.30pm.
​
Behind the Blue Line includes police 'reality' scenes including executing arrest warrants, drug busts and a dramatic car chase, but also gives viewers an insight into the WA Police's Multicultural Unit.
The Multicultural Unit is tasked with both enforcing the law and breaking down barriers in an area which is home to 70% of Perth's newest migrants, from 62 different nationalities, with 102 languages spoken.
For police to do their job successfully, they must earn the trust of the community and this is where the Multicultural Unit operates.
Behind the Blue Line also shows the challenges faced by police officers with their own multicultural backgrounds, going on the road with Kenyan-born probationary constable Jane Smith and Australian-Chilean First Class Constable Barbara Salgado.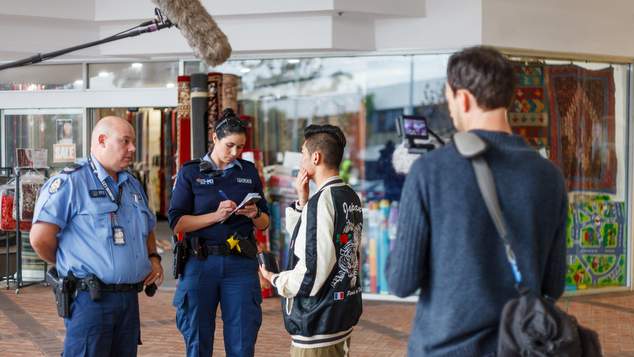 The documentary is the work of Perth production company Periscope Pictures with producer Alice Wolfe, co-director Sam Bodhi Field and writer/director Stuart O'Rourke and was developed and produced in association with Joined Up Films.
Alice Wolfe said being 'embedded' with working police gave the documentary makers a rare opportunity.
"We were very lucky to be able to work so closely with the WA Police Force and to be given exceptional access to film the officers at work over several weeks," Wolfe said.
"The range of challenges that they encounter within one shift is astounding and throwing in language barriers and cultural misunderstandings just adds to their difficult task.
"The unique work of the Multicultural Unit and how they work side by side with the community and collaborate with frontline police is leading edge in Australia and the world."
Behind the Blue Line is part of the Untold Australia documentary series, produced for SBS with funding from Screen Australia and Screenwest, WA's premier screen organisation. Now in its third series, Untold Australia sets out to find previously untold stories from Australia's most culturally diverse communities.
Behind the Blue Line screens on SBS TV on 13 June at 8:30pm.
Source: Media Release
---