GLORIA Awards Night Announced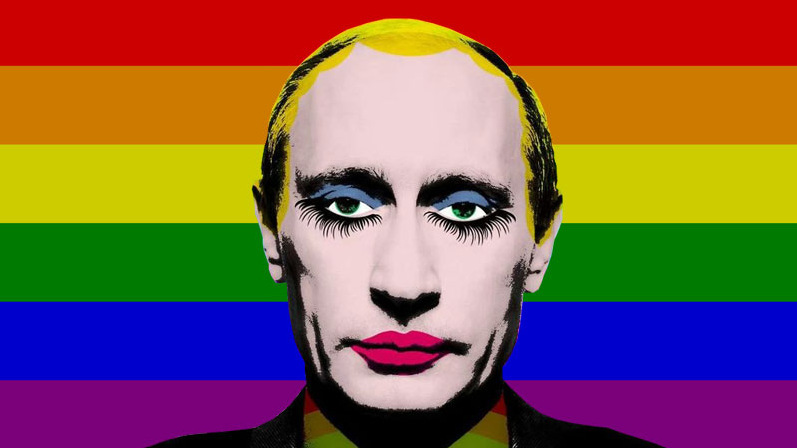 The GLORIA Awards (Gay & Lesbian Outrageous, Ridiculous & Ignorant comment Awards) will be held at the New South Wales Parliament on May 14th, as has been announced by Penny Sharpe MLC.
"I'm thrilled to announce that once again David Marr will be joining me to host the 5th annual GLORIAs". she said.
Sharpe said that although the GLORIAs are a humorous evening, they are also a reminder of the discrimination that LGBT people face in various parts of the world.
"This year's nominations are a stark reminder around the world LGBTI people continue to face bigotry and intolerance, often state-sanctioned, that affects their lives. "
Sharpe has also given details of this year's nominees.
"Russian President Vladimir Putin has been nominated in the International category for his ban on the 'the propaganda of homosexuality and paedophilia' – linking gay and lesbian people to child molesters.
"Putin is up against Ugandan President Yoweri Museveni for his bizarre comments about oral sex and Zimbabwe's President, Robert Mugabe, who described homosexuals as 'worse than pigs, goats and birds' and said that 'If you take men and lock them in a house for five years and tell them to come up with two children and they fail to do that, then we will chop off their heads'.
"In the media category, we have double nominations for Andrew Bolt for his article 'Same sex marriage unfair to hookers and bigamists' and for a blog in which he took umbrage with the ABC because 'it seems ABC staff must call [Chelsea] Manning a woman even when he's still a man, just because he says so. Just like I must call a whIte… No. Best not go there.'
"In the politics category, Cory Bernardi has been nominated for his book The Conservative Revolution and Fred Nile has also been twice nominated – firstly for the Christian Democratic Party's National Charter which lists homosexuality after incest as 'sexual aberrations which debase man, as well as defile and pollute our nation' and secondly for his speech in the NSW Parliament about Reparative Therapy (gay cure therapy)."
If you would like to make a GLORIA nomination click here. The six categories are: Media, Politics/Law, International, Sport, Religion and Silliest comment from within the GLBTI community.
Nominations are open till the 25th of April. Online voting will open on Monday the 28th of April and will be open till 5pm on the night of the awards.
The winner of the Golden GLORIA is decided on the night of the awards through a boo-off.
Sophie Joske