Holding the Man Cast Announced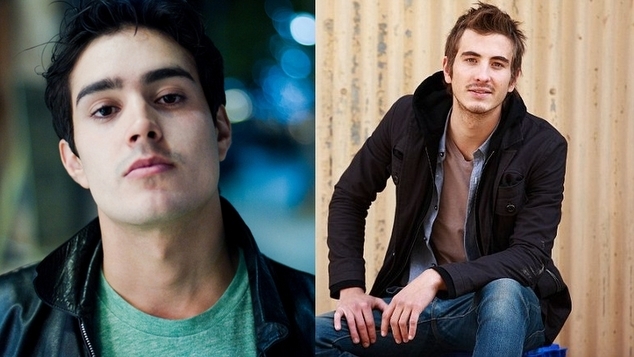 The cast for the film version of 'Holding the Man' has been announced.
'Packed to the Rafters' star Ryan Corr is set to play author Tim Conigrave, while Craig Stott, best known for his role in 'East of Everything' will portray Conigrave's partner John Caleo.
Conigrave's best selling autobiography charts the couple's journey over fifteen years staring from when they meet as teenagers in high school in the '70s until their AIDS related deaths in the '90s.
Corr made headlines earlier this week when he appeared in court after being caught allegedly smoking heroin in Sydney lane way. The actor did not receive a conviction and was placed on a good behaviour bond for 12 months.
Alongside playing Coby Jennings on five seasons of 'Packed to the Rafters', Corr has also received acclaim for his role in 'Wolf Creek 2'. The actor will next appear in the Russell Crowe in the film 'The Water Diviner'.
Last week Corr pulled out of the Sydeny Theatre Company's production of 'Cyrano de ­Bergerac' citing that it clashed with production of a major Australian film that h had been cast in.
Craig Stott, who will play the role of John Calleo, previously appeared in the TV series 'East of Everything' and 'McLeod's Daughters' and Geoffrey Wright's film adaptatin of 'Macbeth'.
Also in the cast will be Guy Pearce, Anthony LaPaglia, Camilian Ah Kin and Kerry Fox, who will play the parents of the couple.
Conigrave's autobiography was first published in 1995. The book was released just a few months after Conigrave died of an AIDS related illness.
Since it was published 'Holding the Man' has been awarded the UN Human Rights Award for fiction and due to it's popularity was republished as a classic in the famous orange and white covered Penguin editions. It has also successfully been adapted into a play by Tommy Murphy, who has now written a screenplay for the film.
The film will be directed by Neil Armfield, the gay Director has an acclaimed career in both theatre and film. In 2006 he directed Heath Ledger and Abbie Cornish in the film 'Candy'. The film is being produced by Kylie du Fresne who previously produced the feature film 'The Saphires' and the WA filmed television series 'Lockie Leonard'.
OIP Staff