Commissioner unlikely to support bid for Lesbian Action Group event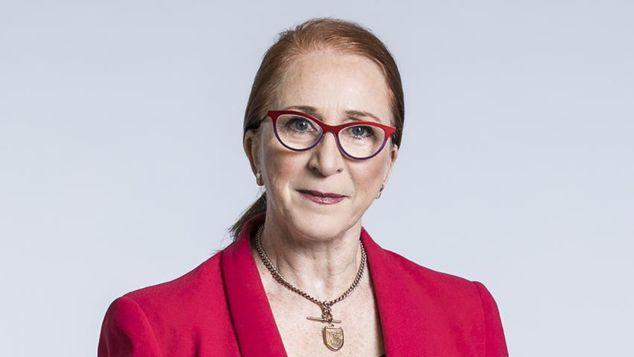 The Australian Human Rights Commission has released a preliminary view on an application for an event in Melbourne that is requesting an exemption from the Sex Discrimination Act so it can ban transgender women, bisexual women and those who identify as queer from attending.
The initial finding from the commission, signed by President Professor Rosalind Croucher, is an exemption will be denied.
The application on behalf of the Lesbian Action Group requests permission for a five-year exemption to hold regular events at Victoria's Pride Centre that will only be open to "lesbians born female only". The Victoria Pride Centre have already announced they would not accept a booking from the group.
Lesbian Action Group say they are hoping to hold their first event to mark International Lesbian Day on 15th October.
In their application they say the event will exclude anyone who was not a 'Lesbian Born Female', including, "Heterosexual, Bisexual and Gay males, Heterosexual and Bisexual females, Transgender people and Queer plus people."
Since public submissions on the issue have been open 236 submissions have been received with 123 described as being in favour of granting the exemption and 82 voicing concern over the proposal.
In the preliminary finding the commission said it did not consider it reasonable to grant the exemption saying it would likely involve "questions about an attendee's physical sex characteristics or the exclusivity of their same-sex attraction, which could reasonably be expected to intrude on an individual's privacy and, in some cases, has the potential to amount to sexual or sex-based harassment."
There was also concern about granting a five-year exemption when there is no information about what the future events the group might hold.
"The Commission does not consider it reasonable to grant a five-year exemption in such broad terms without details of the events and the opportunity for submissions from interested parties to engage with the question of whether it is reasonable in the circumstances to discriminate on the basis of sexual orientation and gender identity at these events."
The Human Rights Commission also said they did not believe it was reasonable to "make distinctions between women based on their cisgender or transgender experience, or among same-sex attracted women based on the exclusivity of their same-sex attraction at an event of this kind, or to exclude same-sex attracted women who are transgender, bisexual and queer from an event of this kind."
The Lesbian Action Group is reportedly a small organisation comprising just a handful of members.
Equality Australia's Anna Brown has described the group's applications as a "sad stunt".
Equality Australia and 13 other LGBTQI advocacy groups in a joint submission to AHRC said that while "they agreed it was important for lesbians to be able to gather as a community", "it was unnecessary to exclude women who were transgender or bisexual."
Final submissions relating to the application must be received by the Human Rights Commission by today. Their final decision will be published in due course. 
OIP Staff
---
Do you need some support?
If you are struggling with anxiety or depression, support and counselling are available from:
QLife: 1800 184 527 / qlife.org.au (Webchat 3pm – midnight)
QLife are a counselling and referral service for LGBTQIA+ people.
DISCHARGED: [email protected] / discharged.asn.au
Discharged is a trans-led support service with peer support groups for trans and gender diverse folks.
Lifeline: 13 11 14 / lifeline.org.au
Beyondblue: 1300 22 4636 / www.beyondblue.org.au
---

You can support our work by subscribing to our Patreon
or contributing to our GoFundMe campaign.