I Will Survive is Coming Soon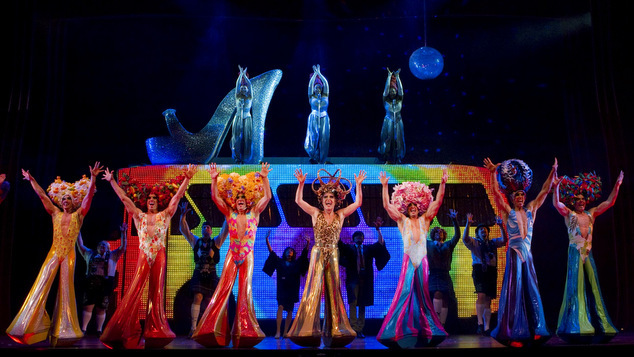 Network Ten and FremantleMedia's  new star-finding TV show I Will Survive will be searching for an Australian Triple Threat male performer (actor, singer, dancer), and fast-tracking him to Broadway to perform in the show Priscilla Queen of the Desert.
I Will Survive, which starts with open auditions (which were held around Australia at the end of April 2012), will follow performers as they retrace the steps of the box-office hit film The Adventures of Priscilla Queen of the Desert, from Sydney to Alice Springs.
Contestants will perform at each outback location along the way. Judges, mentors, and industry professionals will train and critique performers, who will be whittled down to a final four. After performing in Alice Springs, the final four will be flown to New York City, where they will receive intensive training in the lead role of Tick—a character made famous by Hugo Weaving in the original film, and played by Jeremy Stanford in the Australian theatrical premiere in 2006.
Network Ten Chief Programming Officer, David Mott, said: 'I Will Survive is an exciting prospect for TEN. This is big, broad family entertainment with the unique backdrop of iconic locations in our own backyard.'
'The format is one that has captured the imagination of critics and audiences alike overseas, and we're thrilled to bring it to Australian viewers for the first time.'
In their auditions, contestants were required to perform a song and dance number, as well as a monologue to showcase their acting ability.
The major prize is said to include a cash prize of $250,000, an opportunity to perform on Broadway, a month's accommodation in New York City to explore US opportunites, and representation with an established US agent.
London-based Jason Donovan is rumoured to be heading home to join the judging panel, as is the films's Director Stefan Elliot and Packed to the Rafter's star Hugh Sheridan has been annouced as the host of the program. Donovan, whose former stage credits include Joseph and the Amazing Technicolour Dreamcoat and The Sound of Music, played the role of Tick in the London stage production of Priscilla.
FremantleMedia Australia's Director of Television, Tim Clucas, said: 'Although it ends up on Broadway, I Will Survive is so much more than a musical theatre casting show. The winner will have impressed our big name judges in every performance skill – singing, dancing and acting. They will be the ultimate performer. The entertainment world will be theirs for the taking whether it be television, live theatre or Hollywood.'
Claire Alexander